Guilherme da Silva Machado
Doctoral candidate, first cohort (2017-2020)
Guilherme's doctoral dissertation is an attempt to map the contemporary observation of labor. He seeks to conceptualize current practices of labor-related knowledge transmission and their media techniques as modes of space production: spaces where young students are oriented through careers, where job seekers promote the figures of their selves, and where professionals become able to accomplish their production tasks. In an ever increasing number of places where one is led to observe labor as an economic activity, techniques are mobilized which configure its experience. His research seeks to make the genealogy of these space-generating techniques and their institutional usages in order to show that modernity is characterized by a series of local economies of attention building the forms and meanings of human activity as labor – i.e. as an activity of wealth production – while simultaneously building subjects who are called upon to project themselves into the labor market, to develop economically useful skills, and to see forms of self-improvement that are at the same time in line with the needs of wealth production.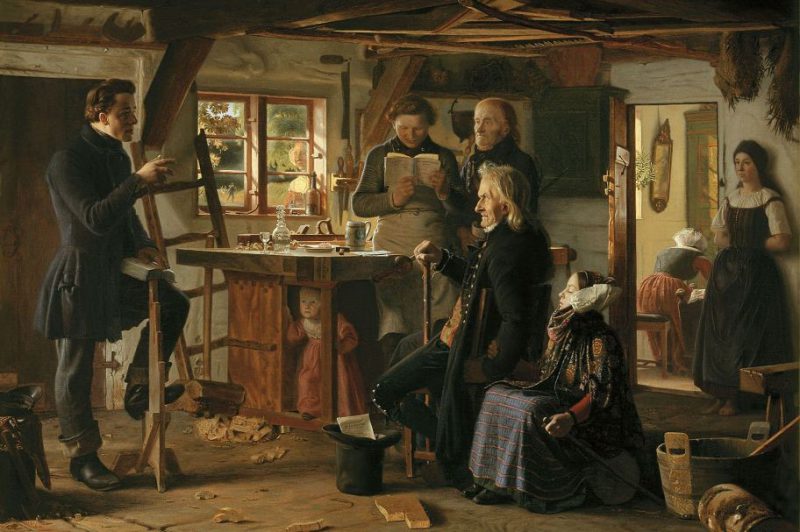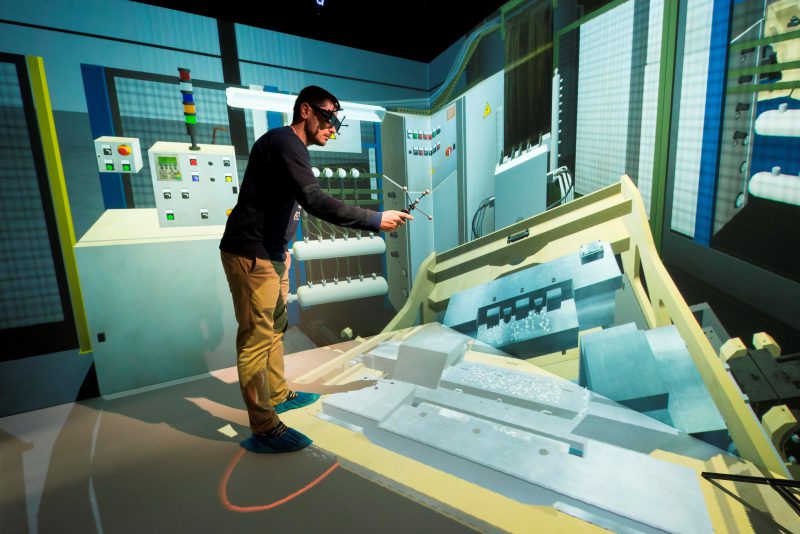 Fig. 1:
Christen Dalsgaard, "Mormons Visiting a Country Carpenter", oil on canvas, 1856. Source photography: link.
Fig. 3:
Training for a technical gesture in the CAVE (virtual reality platform), HEUDIASYC (Compiègne, France), 2017 – Source photography: Jean-Claude Moschetti, CNRS Photothèque.
Guilherme da Silva Machado is a Ph.D. candidate at University Sorbonne Nouvelle Paris 3 and Goethe University Frankfurt, where he was also a member of the first cohort of Ph.D. students of the Graduate Research Training Program "Configurations of Film". He is currently preparing a post-doc project in which he addresses some technical and aesthetic questions of contemporary labor practices and develops an anthropo-technological approach to the issue of human exercise.
d
asilvamachado[a]tfm.uni-frankfurt.
de