Guilherme da Silva Machado
Doctoral Candidate
This research is an excursion across the places of our time in which people are made spectators of labor. I believe that making a cartography of these environments of observation would be like sketching the outlines of a modern apparatus of labor mobilization. Where do we come to observe labor? Through what sensitive configurations is labor presented to us? What are we supposed to notice and to understand, and according to what situational constraints?  What can we do after our sessions of labor observation? Trying to answer these questions should not be an extravagant enterprise at a time when the experience of observing labor has become scarce. Harun Farocki once defined industrial modernity as a time when everyone has become estranged from labor: "das Fremdwerden der Arbeit." He was referring to the invisibility of labor processes and performances secluded from the public sphere. This research is nevertheless an attempt to understand how we are becoming capable of making ourselves aware of labor. It builds on the idea that the modern public invisibility of labor has allowed for an efficient management of the viewing experience of it through the design of privately controlled lenses. One cannot emphasize enough the importance of media in this context: by assigning focal points of observation – the school, the laboratory, the training workshop, and so on – to the phenomenon of labor, they facilitate the regulation of its experience, something that could be worth taking into account for an understanding of contemporary strategies of governance.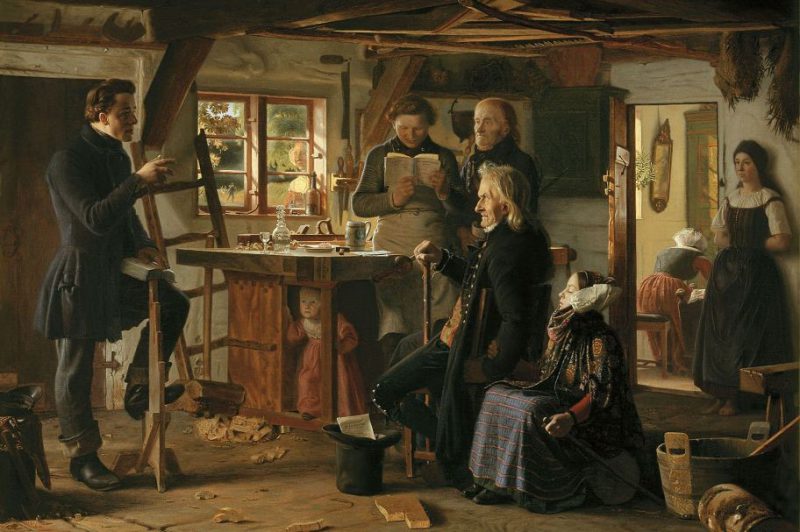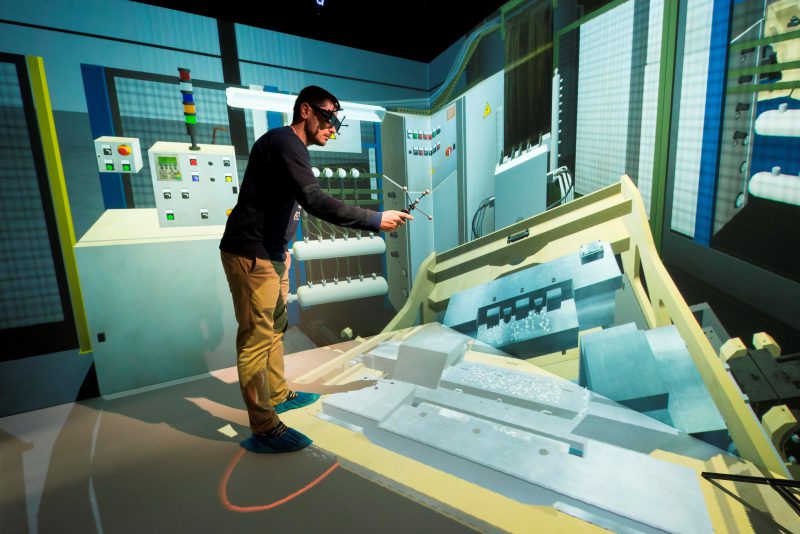 Fig. 1: Christen Dalsgaard, "Mormons Visiting a Country Carpenter", oil on canvas, 1856. Source photography: link.
Fig. 2: Training for a technical gesture in the CAVE (virtual reality platform), HEUDIASYC (Compiègne, France), 2017 – Source photography: Jean-Claude Moschetti, CNRS Photothèque.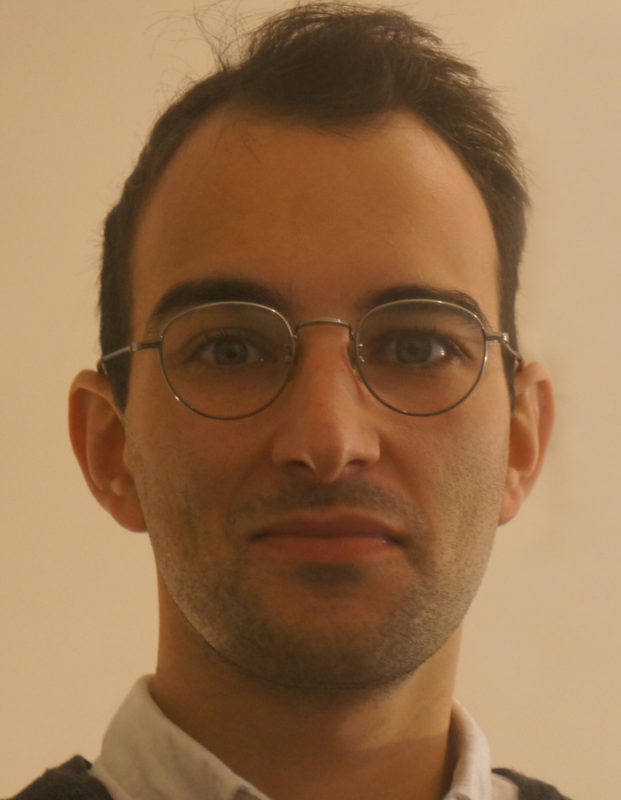 Guilherme da Silva Machado is a PhD candidate in the Graduiertenkolleg "Configurations of Film" at the Goethe University, Frankfurt. He is also a PhD candidate at the Sorbonne Nouvelle Paris III University. He has studied at the Federal University of Santa Catarina (Brazil) and the Sorbonne Nouvelle. He is particularly interested in the operativity of images in the context of industrial work practices throughout the last centuries, especially with regard to their epistemological functions in the production of 'healthy' and 'efficient' bodies. More recently, he has worked as a Lecturer of Film Theory and Film History at the Sorbonne Nouvelle Paris III and at the Picardie Jules Verne University respectively.
d
asilvamachado[a]tfm.uni-frankfurt.
de