Amrita Biswas
Doctoral candidate, second cohort (2020-2023)
Mapping the "Golden Era" of Bengali Cinema: An Analysis of the Media Infrastructures of Popular Bengali Films (1950s-1960s)
This project will revisit the "golden era" of Bengali cinema to document a historical and topographic narrative of the diverse media infrastructures that formed the industry during the 1950s to 1960s. It will map the multiple networks that not only fostered but also revived the popular Bengali films of the period through an analysis of the nodal points of media flows such as film studios, cinema halls, and film archives. Recognizing the architectural spaces of the studios and cinema halls as potent signposts of cultural memory, it will enquire into the contemporary manifestations of the nostalgia associated with the 'golden era.' Significant to this conceptual exercise will be an exploration of the circuit of travel of film memorabilia such as film posters and analogue film prints. This project will thereby critically analyze the infrastructures as well as the aesthetic, ethical, legal, and technological concerns that are integral to the processes of conserving the analogue film print, which bears on its surface traces of the historical processes that it was subjected to.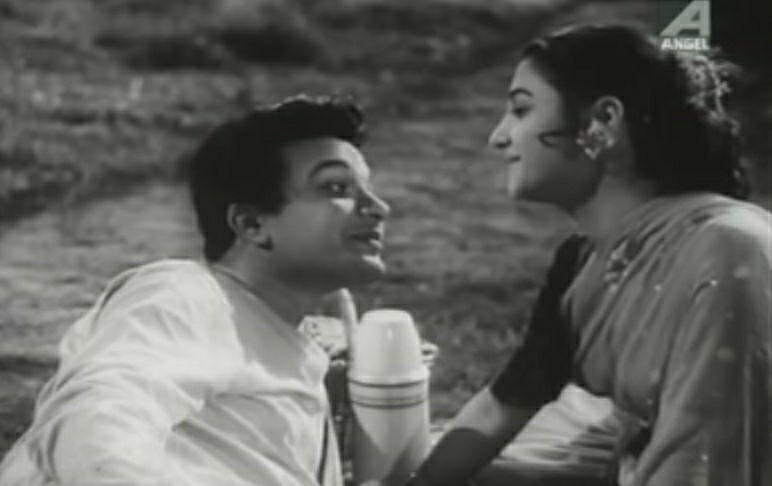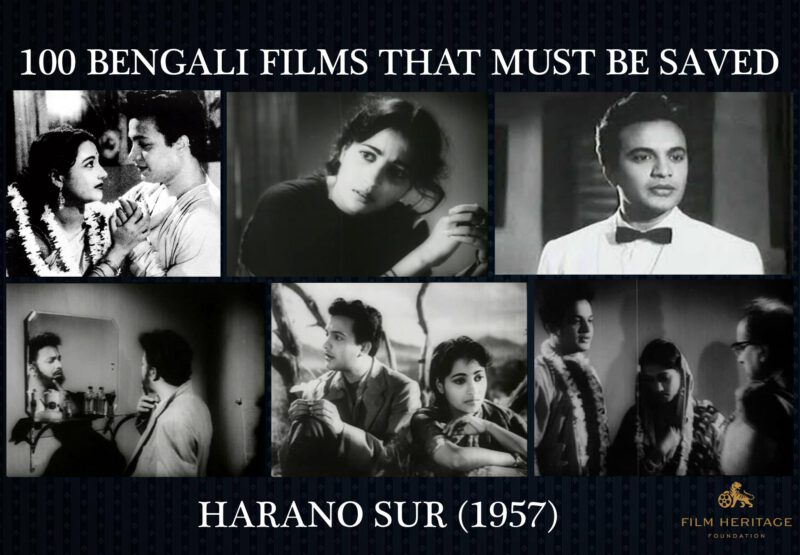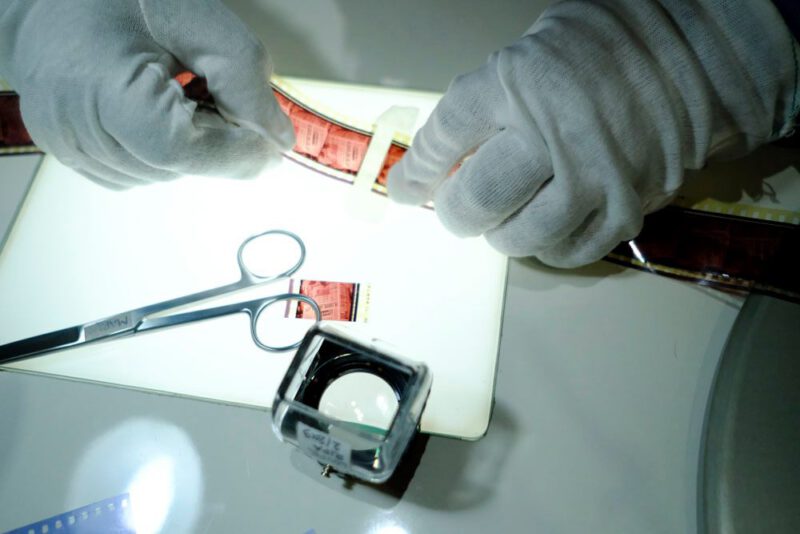 Fig. 1:
Screenshot from
Indrani
(Niren Lahiri, 1958),
YouTube
, last accessed July 14, 2020.
Fig. 2:
Images from
Harano Sur
from the Facebook page of Film Heritage Foundation that focuses on the need to restore the film,
Facebook
, last accessed July 14, 2020.
Fig. 3:
The process of repairing damaged film reels,
Facebook
, last accessed July 14, 2020.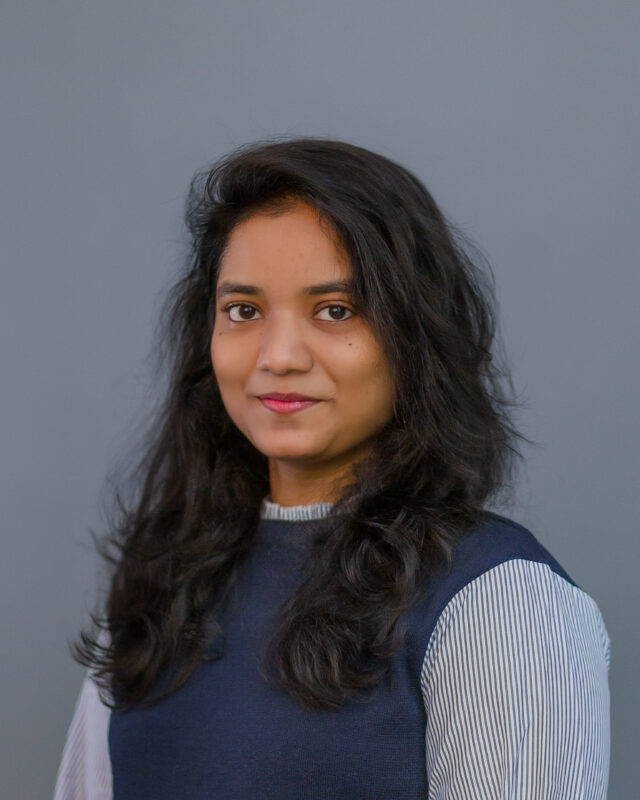 Amrita Biswas is a PhD candidate in the 'Configurations of Film' research collective at Goethe University, Frankfurt. She completed her M.Phil. in cinema studies at the School of Arts and Aesthetics, JNU, New Delhi. She received her BA from St. Xavier's College, Kolkata, in English, and then pursued her post-graduation in film studies from Jadavpur University, Kolkata. Her research interests include post-partition trauma in the films of Ritwik Ghatak as well as media infrastructures of alternative and popular Bengali cinema. Her published work focuses on the Super-8 film movement and the culture of cinephilia in Bengal. She was awarded the Erasmus Plus fellowship for conducting research in the department of Cultural Anthropology at Georg-August University, Göttingen.
biswas[at]tfm.uni-frankfurt.de