Marie Sophie Beckmann
Doctoral candidate, first cohort (2017-2020)
Spilling: Undoing the Cinema of Transgression
I deal with a corpus of Super 8 and 16mm productions stemming from the interdisciplinary and collaborative New York art and film scene of the 1980s, which have become known under the label Cinema of Transgression. Although museums, institutions, and archives have now found interest in this corpus, an academic discussion, and critical reflection has not yet taken place. What is instead reproduced in art and film discourses is the narrative of a subversive film movement, whose often sexually explicit content and "cheap" productions defy any aesthetic and moral boundaries.
The initial question of my work was how this narrative can be reinterpreted when the focus is shifted to the conditions of production, exhibition, and distribution instead of the formal and narrative elements of the film. What happens, when the 'clean' historiography becomes messed up? To follow this question, I look at the Cinema of Transgression in its broader historical, cultural, and institutional structure and thus let it spill over its own limits. I examine the specifics of the New York downtown scene from the late 1970s to the early 1990s as well as the interlinking of film production with other artistic and scene activities such as performance, festival organization, magazine publication, and video distribution.
What emerges from my research is not only a more complex, multi-layered narrative of the Cinema of Transgression itself, but also an approach to treat films as part of diverse, often disorderly, elusive, and constantly changing configurations.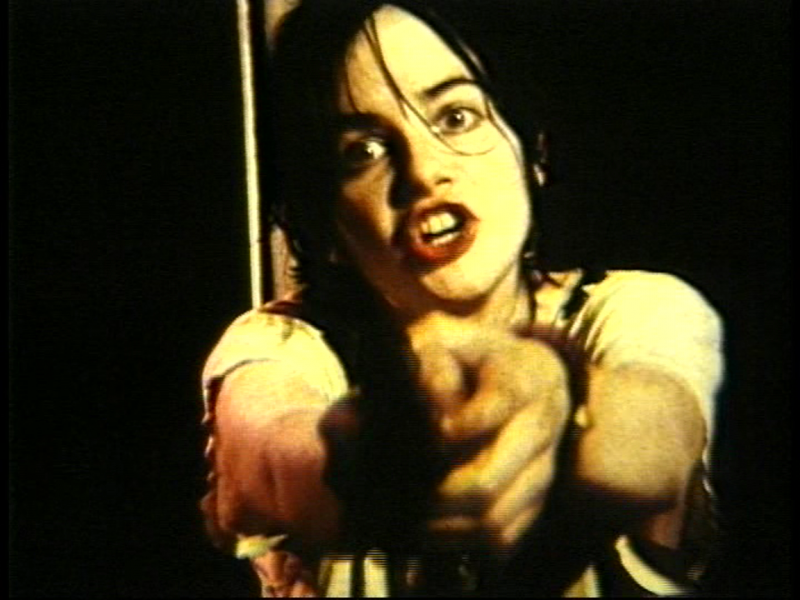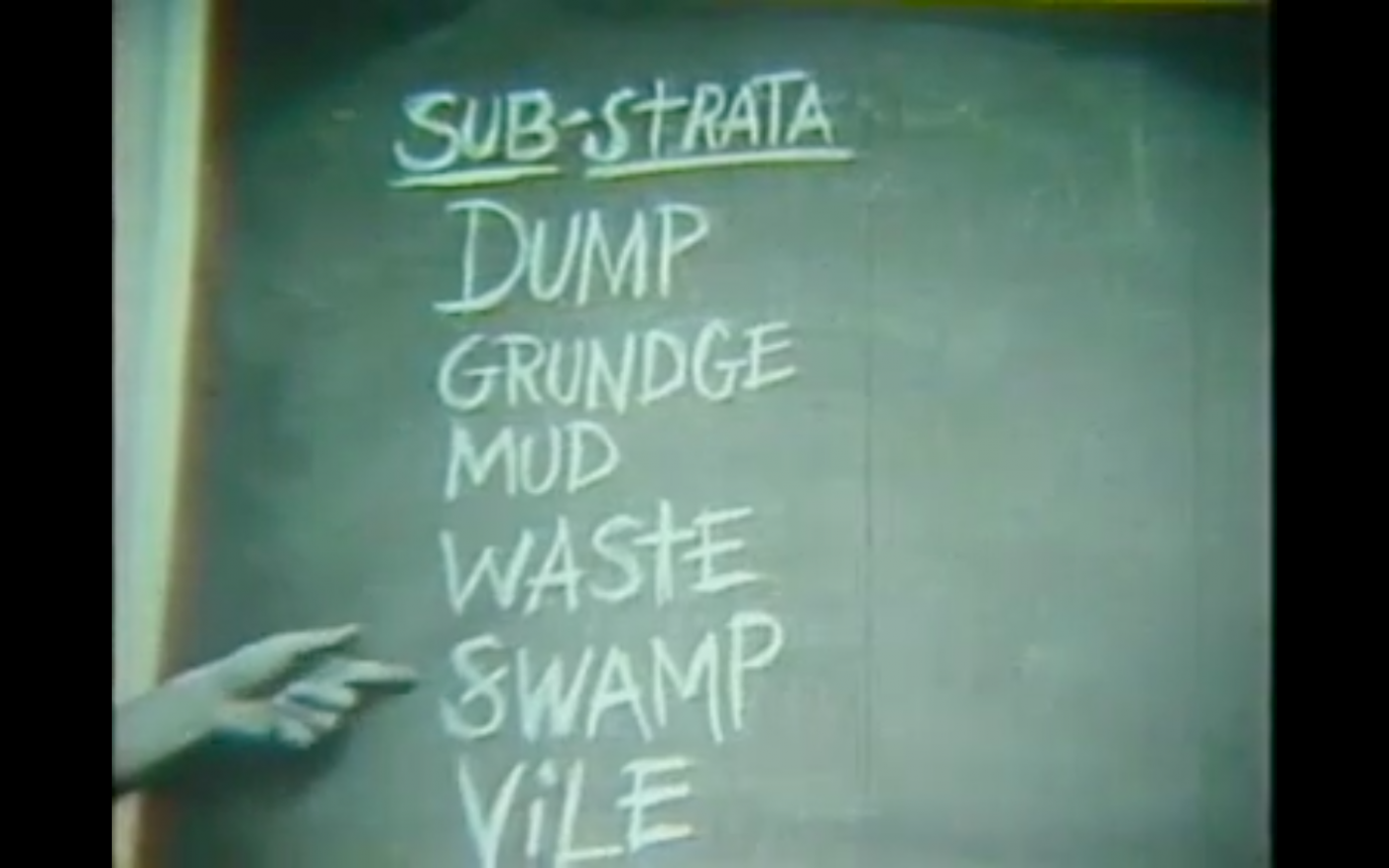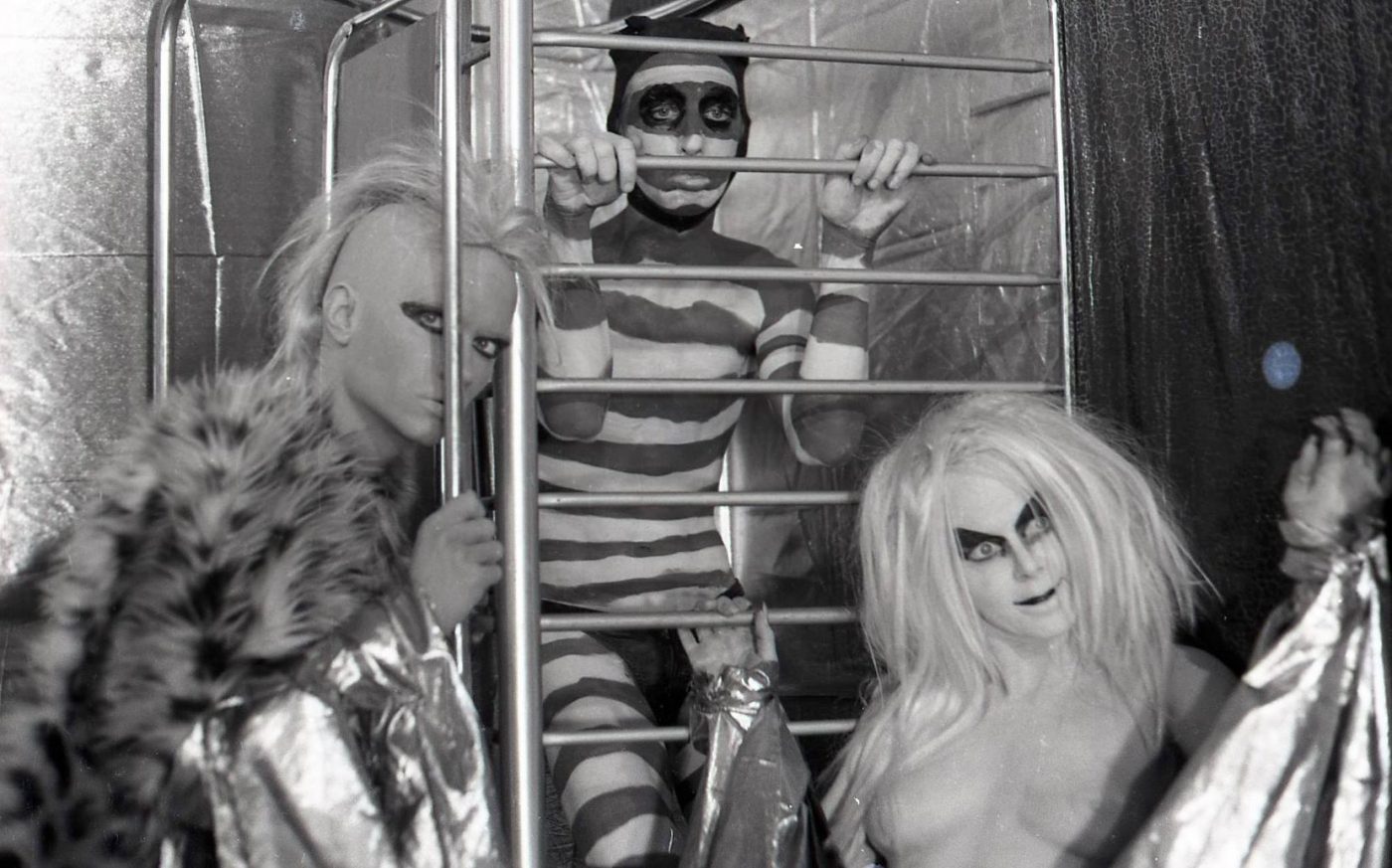 Fig. 1:
Screenshot from Mommy Mommy Where's My Brain (Jon Moritsugu, 1986), British Film Institute, 1986.
Fig. 2:
Screenshot from You Killed Me First (Richard Kern, 1985), Music Video Distributors, 1999.
Fig. 3:
Del Mar, Katrina: Zedd, Squeaky & Kembra Pfahler in War Is Menstrual Envy, 1992.
Marie Sophie Beckmann studied Media and Cultural Studies at the University of Düsseldorf and completed the M.A. program Curatorial Studies – Theory – History – Criticism at the Goethe University and the Städelschule, Staatliche Hochschule für Bildende Künste, Frankfurt (Academy of Fine Arts). From September 2017 until October 2020 she was a PhD candidate and research fellow in the Graduiertenkolleg "Configurations of Film" at the Goethe University, Frankfurt. She was an academic staff member in the Media Studies department at the Institute for Theater, Film, and Media Studies at the Goethe University, and since August 2021 at the Institute for Art and Visual Culture at the Carl von Ossietzky University Oldenburg.
As an independent curator, Marie Sophie Beckmann focuses on contemporary film, video art, and feminist art practices. From January until June 2021 she was a curator in residence in the Residence NRW+ program in Munster.
marie.sophie.beckmann[at]uni-oldenburg.de