Fadekemi Olawoye
Doctoral candidate, second cohort (2020-2023)
Semiotics of Costume and Make-up in Nigerian Historical Films
The dissertation is centered on different semiotic patterns of costume and make-up configurations of the historical Nigerian video films. The corpus consists of four Nollywood films that reflect: Nigerian independence, the Nigerian civil war, the military overthrow of Murtala Mohammed regime, and the Benin empire. The films under study are October 1st (Kunle Afolayan, 2014), Half of a Yellow Sun (Biyi Bandele, 2013), 76 (Izu Ojukwu, 2016) and Invasion 1876 (Lancelot Imasuen, 2014).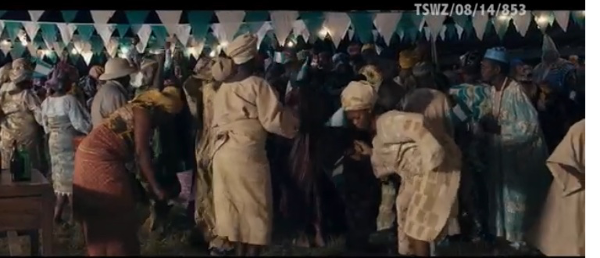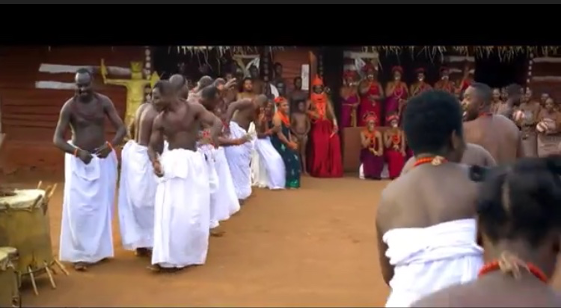 The study will examine costumes and make-up as significant factors in the art and politics of representation in Nollywood. The research will be predicated on film patterns of costume and makeup as they are core theatrical elements in film production. Also, much attention will be paid to how they demonstrate characterology and identity constructions in tandem with historical and cultural meanings in the selected narratives. It deploys close reading of the selected data to evince how film images suggest meanings that are in consonance with the historical narratives explored. By the way of the method, this study will draw on the semiotic theory of Charles Sanders Peirce, particularly highlighting icons, indexes, and signs projected in the historical costumes and make-up, to foreground representations and identity nuances in these narratives. Specifically, the research pivots on the intersections of film, art, self-fashioning, identity construction, and image representation in Africa.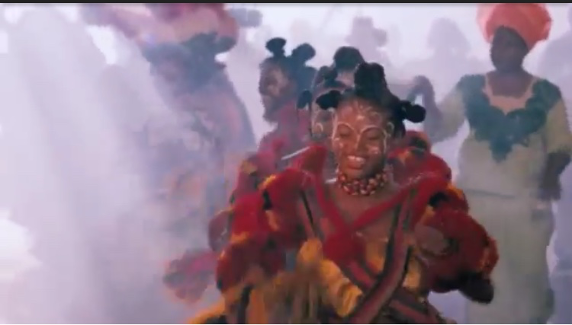 Fig. 1:
Screenshot from
October 1st
(Kunle Afolayan, 2014),
YouTube
, last accessed July 10, 2020.
Fig. 2:
Screenshot from
Invasion 1897
(Lancelot Imasuen, 2014),
YouTube
, last accessed July 22, 2020.
Fig. 3:
Screenshot from
Half of a Yellow Sun
(Biyi Bandele, 2013),
YouTube
, last accessed July 10, 2020.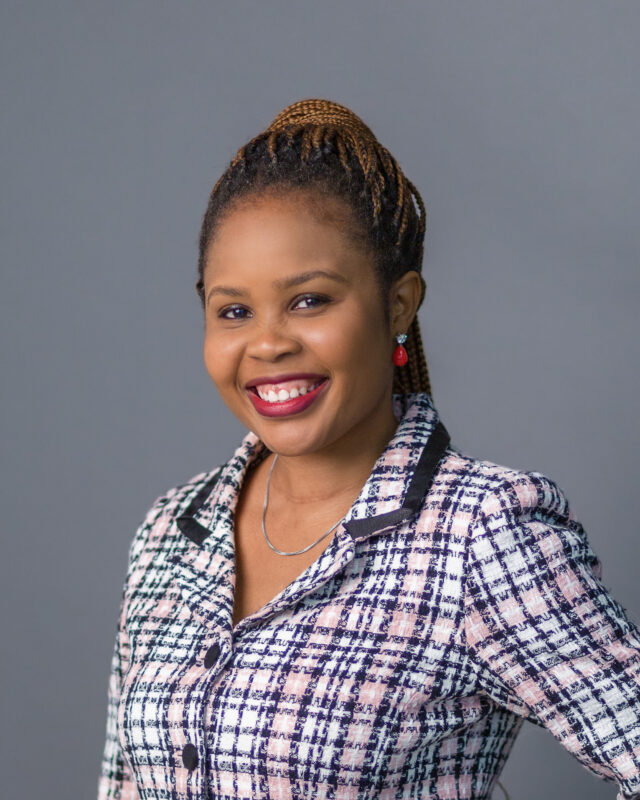 Fadekemi Olawoye is a PhD candidate in the Graduiertenkolleg "Configurations of Film" at the Goethe University, Frankfurt. She holds a master's degree in performance studies from the Institute of African Studies, University of Ibadan, Nigeria and a Bachelor of Arts degree in English from the University of Lagos, Nigeria. She has given presentations on costume and make-up and Nollywood films at various international conferences such as the 4th Annual Lagos Studies Association Conference and the 15th Council for Development of Social Science Research in Africa (CODESRIA) General Assembly. Olawoye is a Research Fellow of Institut Français de Recherche en Afrique (IFRA) University of Ibadan, Nigeria. Her research interests include: Nollywood studies, costume and make-up, identity formations, and African popular culture.
olawoye[at]tfm.uni-frankfurt.de