Anna Bell
Doctoral candidate, second cohort (2020-2023)
Fassbinder Forever – Dynamics of Reputation and Canonization
Rainer Werner Fassbinder's filmmaking, 35 years after his death, maintains a presence worldwide, is celebrated and admired.[1] Exhibitions and retrospective screenings globally are dedicated to him and his work (Fig. 1, 2, 4). Furthermore, a variety of publications are available covering his body of work, autobiographic material, and public appearances (e.g. Fig. 3). Without doubt, Fassbinder became part of the collective memory as a German artist. This is not only through his oeuvre, but also through what is said, written, and shown about him as a person and artist – his reputation.
In the economic and social sciences, above all in operational and electoral research, reputation theory is already well known. In my dissertation I examine how dynamics of reputation influence canonization. The analytical focus lies on the evaluation of the inherited documents of Fassbinder, which were made accessible by the DFF Fassbinder Center Frankfurt am Main in 2019. This case study also shows how archival material can find its place in the context of global digital circulation.
[1] DFF Deutsches Filminstitut Filmuseum, "Archiv- und Studienzentrum des DFF / DFF Fassbinder Center, Frankfurt" https://www.dff.film/wp-content/uploads/2019/11/20190304_Fassbinder-Flyer-A5_2019_web_neu.pdf (last accessed March 31, 2020).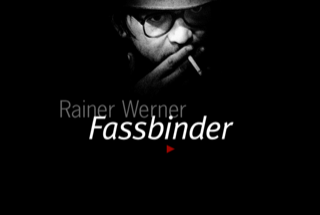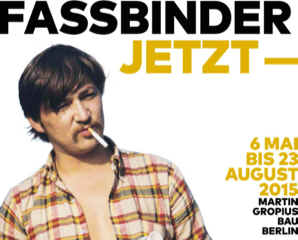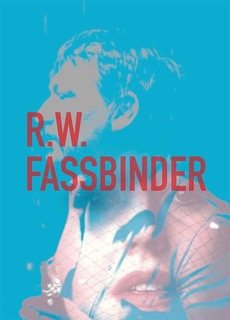 Anna Bell graduated from her bachelor studies in political science with a minor in media and communication studies at University of Mannheim and Umeå University, Sweden in 2014. Subsequently she has been working for different film festivals in the program department. Among these were the Festival des deutschen Films Ludwigshafen am Rhein, the International Film Festival Mannheim-Heidelberg, and the Snowdance Independent Film Festival. During her master studies in the program Film Culture: Archiving, Programming, Presentation at the Goethe University Frankfurt she was also working as a research assistant in the media center of the Institute of Theatre, Film and Media Studies. Her research interests include dynamics of canonization and reputation in film culture, as well as the fate and ascription of meaning to memorabilia, especially regarding film heritage.
bell[at]tfm.uni-frankfurt.de