Kerim Dogruel
Doctoral candidate, second cohort (2020-2023)
Insides Out: On the Aesthetics of the Transparent Casings of Electronic Media
The transparent casings of electronic media draw attention to their insides and their outsides. They are the exception to an unwritten rule of the opaque black-box aesthetics of most media technologies. The project is interested in the rhetoric of these transparent media objects. How is the gaze transformed through the material, and how does it influence our perception and understanding of what it contains? They are both a carrier medium and a medium of exhibition.
The project links the different contexts in which these objects appear and thinks them through their materiality and aesthetics. Transparency is molded into form as a promise that–depending on where it's put on display–can mean different things: a promise for a more exciting and utopian future at trade shows, a medium of insight and knowledge in the laboratory and the museum, as an intermediary between production steps in prototyping, a promise for better control in prison.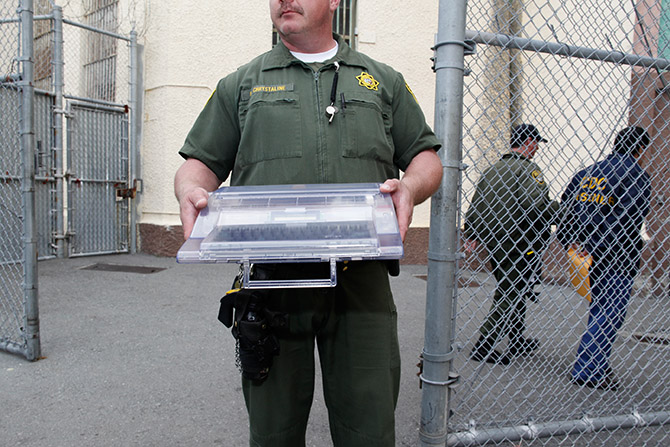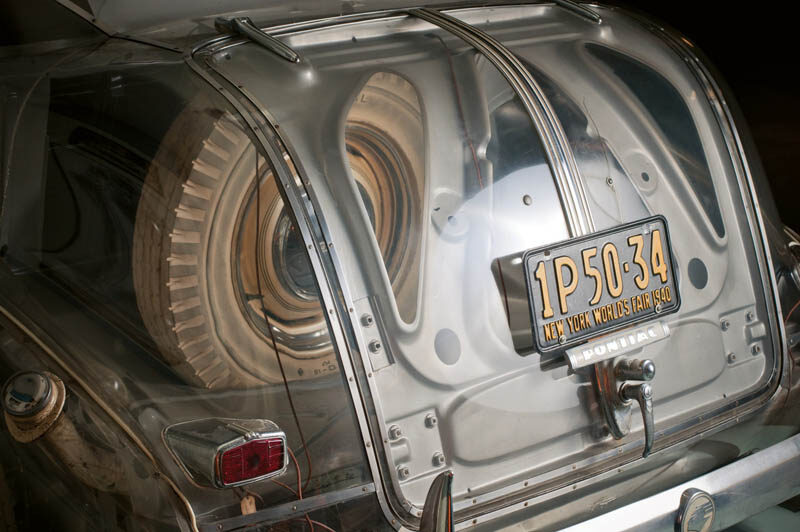 Fig. 1:
A corrections officer holds a Swintec model 2416 DM CC (the CC stands for "clear cabinet") typewriter outside San Quentin's death row. Matthew Shechmeister: "Life on Lockdown: See-Through Gadgets, DIY Media, No Internet," August 26, 2010,
Wired
, last accessed November 13, 2020.
Fig. 2:
Henshin Cyborg: "Shonen Cyborg,"
YouTube
, last accessed November 13, 2020.
Fig. 3:
"The 1939 Pontiac Plexiglass Ghost Car," 23. Juni 2011,
Twistedsifter
, last accessed November 13, 2020.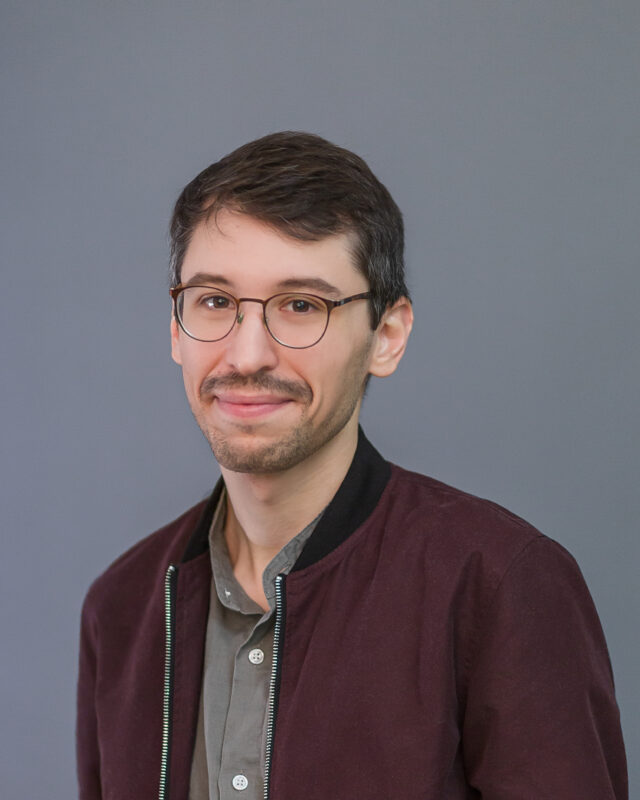 Kerim Dogruel is a PhD candidate in the Graduiertenkolleg "Configurations of Film." He finished his BA in film studies and philosophy at the Johannes Gutenberg University Mainz, and his MA in Audiovisual Media and Cinema Studies (IMACS) at the Goethe University, Frankfurt, the University of Liège, and the University of Montreal. From 2018-2020 he worked and taught as an assistant professor at the Institute of Theater, Film and Media Studies. His research interests include media theory, animation, and game studies.
dogruel[at]tfm.uni-frankfurt.de