Johanna Laub
Doctoral candidate, second cohort (2020-2023)
Fragments of History: Tracing the Past in Contemporary Moving Image Art
The dissertation project focuses on contemporary moving image art that, in drawing on the traces and testimonies of the past, aims at a reworking of history. This artistic approach has frequently been conceptualized as a form of archaeology or archival practice: as an unearthing of historical sediments in the sense of a topical, often critical examination of cultural memory. In this context, moving images in their diverse, even hybrid formats—from cinematographic installations to slide projections or audiovisual performances—offer relevant perspectives for our understanding of the past, its accessibility and negotiability.
Within the discourse of a contemporary art concerned with history and memory, the project seeks to elaborate on how artists working with moving images deal with the epistemological and ethical aspects that are involved in the handling of historical and archival material. Which methods and aesthetics do they develop? And how can their access to the past be grasped in terms of its historiographical-philosophical nature? The project proceeds not only hermeneutically but also conceives moving images in contemporary art as part of an exhibition dispositif which should be included in the analysis.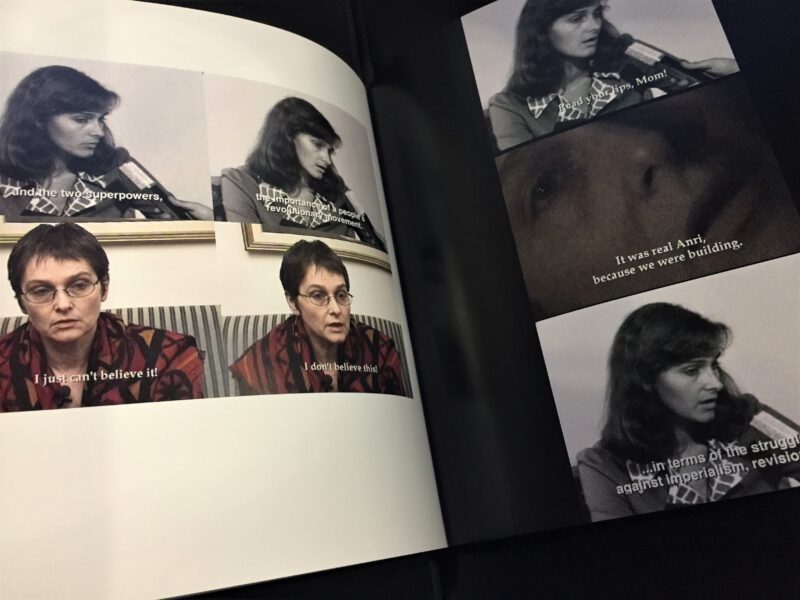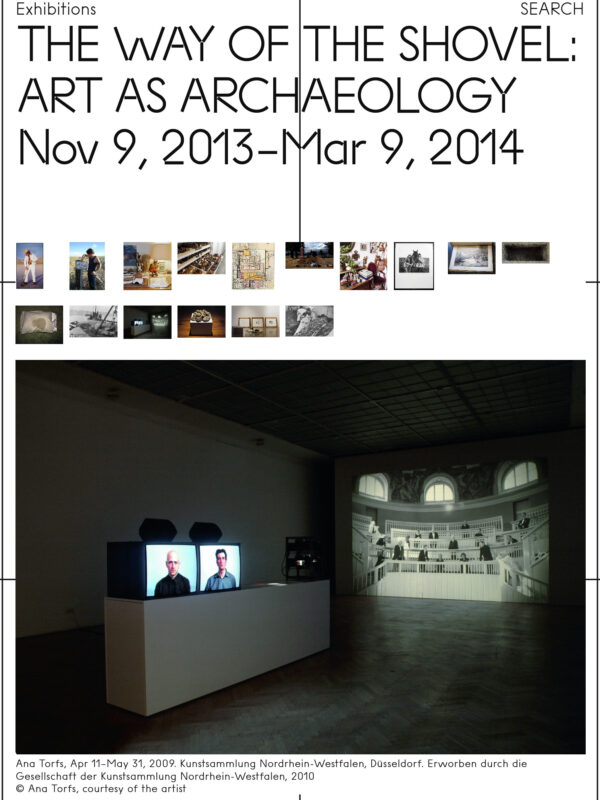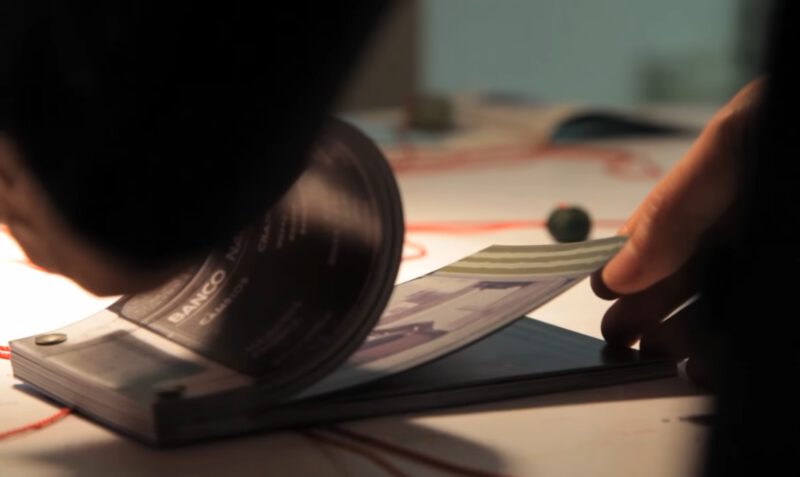 Fig. 1:
Anri Sala, Intervista (Finding the Words), 1998, reproduction in exhibition catalogue Archive Fever: Uses of the Document in Contemporary Art, International Center of Photography, New York, 2008, pp. 166-167.
Fig. 2:
Ana Torfs,
Anatomy
, 2006, part of the exhibition
The Way of the Shovel: Art as Archaeology
, Museum of Contemporary Art Chicago, 2014 (screenshot),
MCA
, last accessed August 14, 2020.
Fig. 3:
Filipa César presenting her project
Luta ca caba inda (The struggle is not over yet)
at Jeu de Paume, Paris, 2012 (screenshot),
YouTube
, last accessed August 14, 2020.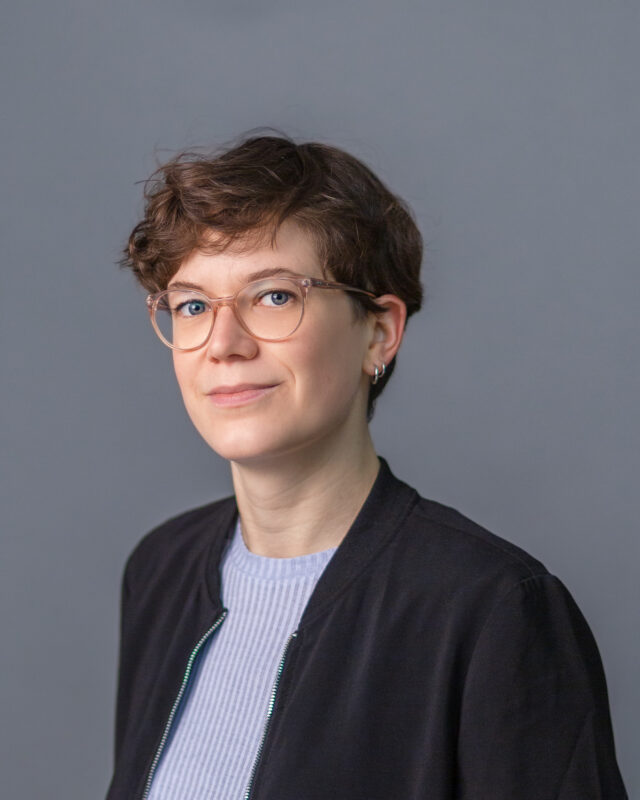 Johanna Laub is a PhD candidate in the Graduiertenkolleg "Configurations of Film" at the Goethe University Frankfurt. After her bachelor and master studies in art history at the University of Leipzig and Université de Tours, she was employed as curatorial assistant at Schirn Kunsthalle Frankfurt. There she worked on exhibitions of modern and contemporary art as well as the film and video program "Double Feature." Her research area lies in the art of the late 20th century and contemporary art; she is especially interested in artists' relation to history and anthropology.
laub[at]tfm.uni-frankfurt.de