Johanna Laub
Doctoral candidate, second cohort (2020-2023)
Ambivalences of re-presentation: historical experience in hybrid moving image art
How do hybrid moving images inscribe themselves in the way history is experienced, remembered and written? What forms of historical experience do they enable through their complex materiality and temporality? And how can art help us understand these transformations, but also challenge conventional notions, especially of the digital, by creating aesthetic and embodied experiences? My dissertation project addresses these questions through an art and media theoretical exploration of a diverse corpus, spanning analogue and digital, camera-based and animated moving images. It situates itself in the current discourse on archaeological and archival practices in contemporary art in order to raise awareness of the significance of mediality and digitality.
The focus lies on works by artists and filmmakers who use moving images in such a way that the access to the past appears not simply given, but constructed, unstable, or speculative. In doing so, they move past the topos of mechanical re-presentation (Vergegenwärtigung, literally: bringing something into the present), which has accompanied film since its invention. The project seeks to elaborate the ambivalences of the endeavor to reanimate the past and to explore their critical potential: Contrary to the experience of immediacy, the past appears in need of (re-)construction and history as deeply entangled with its medialization.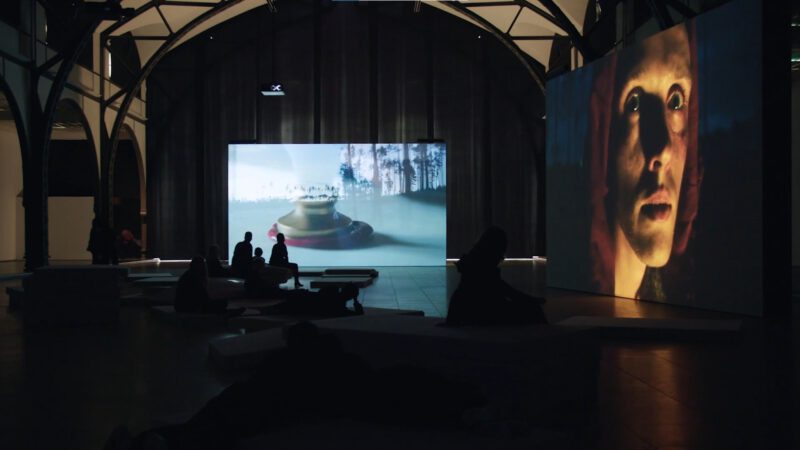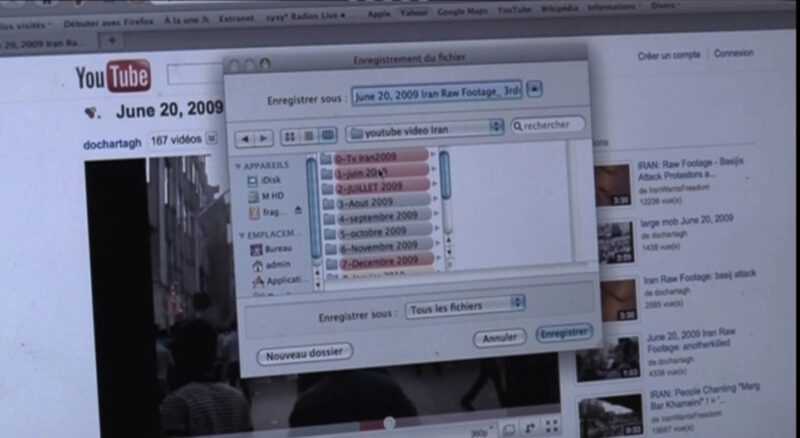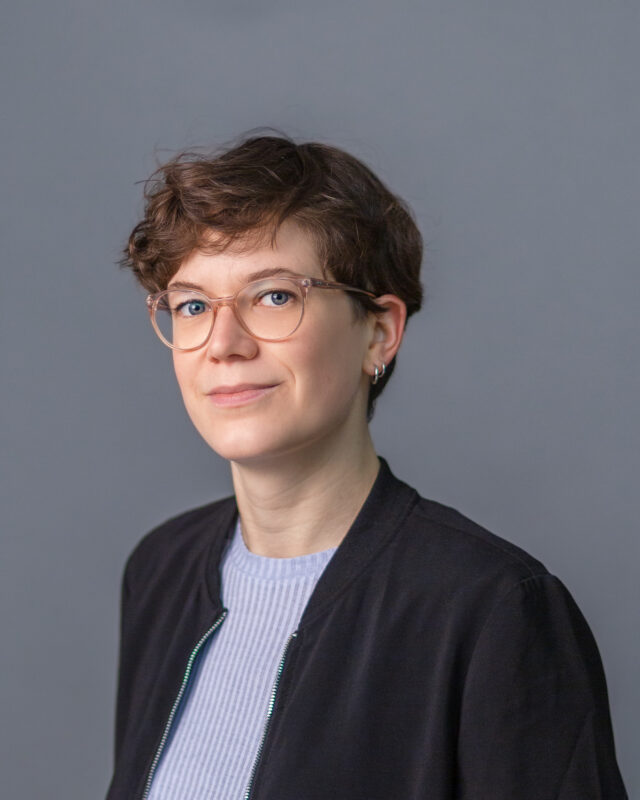 Johanna Laub is a PhD candidate in the Graduiertenkolleg "Configurations of Film" at the Goethe University Frankfurt. After her bachelor and master studies in art history at the University of Leipzig and Université de Tours, she was employed as curatorial assistant at Schirn Kunsthalle Frankfurt. There she worked on exhibitions of modern and contemporary art as well as the film and video program "Double Feature." Her research area lies in the art of the late 20th century and contemporary art; she is especially interested in artists' relation to history and archaeology.
laub[at]tfm.uni-frankfurt.de
Fig. 2:
Agnieszka Polska,
The Demon's Brain
, 2018, multi-channel installation. Installation view Hamburger Bahnhof – Museum für Gegenwart – Berlin, 2018/19. Screenshot from
YouTube
.
Fig. 3:
Ana Nyma (anonymous),
Fragments d'une révolution
, 2011, 55 min. Screenshot from
Vimeo
.