Johanna Laub
Doctoral candidate, second cohort (2020-2023)
Re-presencing the past: Re- and deconstructions of history in contemporary moving image art
Since the 1990s, artistic re- and deconstructions of history have boomed in various media. My PhD project investigates the use of film and video art within this historiographic or archaeological turn of contemporary art: What practices of reconstructing history do artists develop in engaging with the materiality and temporality of the moving image? To what extent do these reconstructions reveal their constructive process by addressing the places, media and conditions of their knowledge production? And how can this reflection on ones means and possibilities of (re)construction offer a way to a deconstructive challenge of historiography?
My PhD project approaches these questions through an art and media theoretical exploration of a diverse corpus of analog and digital, camera-based and animated works. The focus lies on artists and filmmakers who use moving images in such a way that access to the past appears not simply as given, but fragmentary, unstable or speculative. With recourse to deconstructivist approaches, the PhD project aims to argue for a re-presenting (or re-presencing) of the past through moving images that makes its inherent ambivalences productive: Counter to the experience of immediacy, the mediality of historiography and historical experience comes to the fore.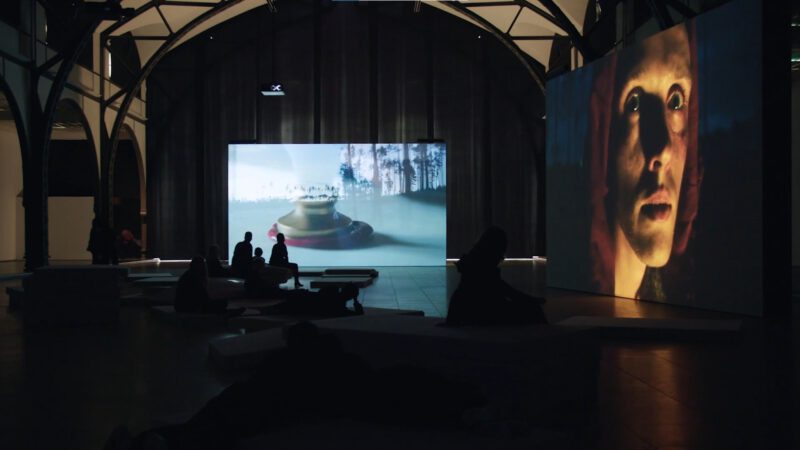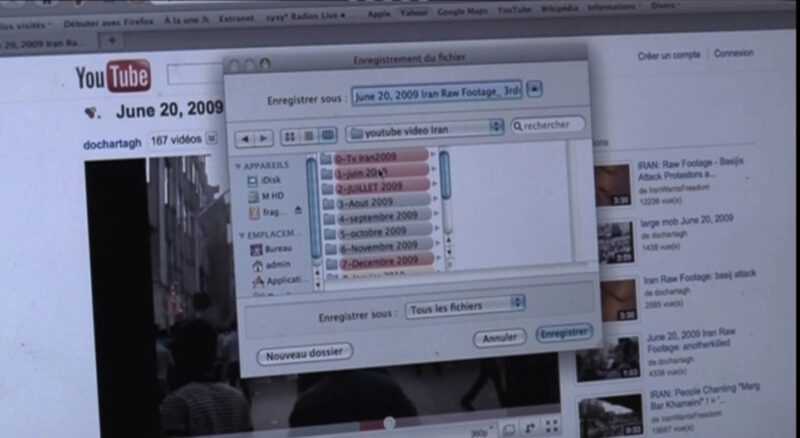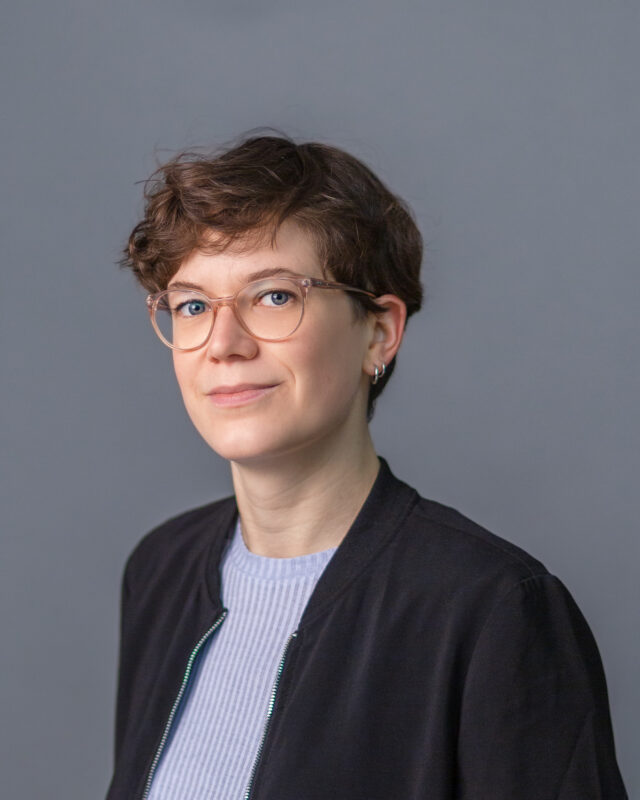 Johanna Laub is a PhD candidate in the Graduiertenkolleg "Configurations of Film" at the Goethe University Frankfurt. After her bachelor and master studies in art history at the University of Leipzig and Université de Tours, she was employed as curatorial assistant at Schirn Kunsthalle Frankfurt. There she worked on exhibitions of modern and contemporary art as well as the film and video program "Double Feature." Her research focuses on late 20th century and contemporary art. She is particularly interested in art as a site of knowledge production, the linking of art history with perspectives from the philosophy of media and technology, as well as theories of the archive, archaeology, and historiography.
laub[at]tfm.uni-frankfurt.de
Fig. 2:
Agnieszka Polska,
The Demon's Brain
, 2018, multi-channel installation. Installation view Hamburger Bahnhof – Museum für Gegenwart – Berlin, 2018/19. Screenshot from
YouTube
.
Fig. 3:
Ana Nyma (anonymous),
Fragments d'une révolution
, 2011, 55 min. Screenshot from
Vimeo
.