Johanna Laub
Doctoral candidate, second cohort (2020-2023)
Setting the past into motion: Deconstructive approaches to history in film and video art
Since the 1990s, a sustained engagement with the gaps in hegemonic historiography and memory culture can be observed in a variety of arts. Not only are marginalized or repressed histories researched and reconstructed, but the conditions under which this work takes place are also addressed – for example, the absence or precariousness of archives. My doctoral project examines how artists use moving images and sound to develop an independent, heterogeneous practice in their approach to the reconstruction and representation of history. My case studies include video installations, essay films and experimental documentary films, which often move fluidly between the spaces of art, the festival scene and digital platforms. 
The project is centered around the question to what extent moving image art's work on history produces an effect of presence, while also opening this up to a deconstruction that is conscious of the fragility and limits of representation. This involves a consideration of one's own means: How do moving image artists address the places, materials, and media of their knowledge production? And how do they reflect the pervasive influence of film and video on the way history is experienced, transmitted, and negotiated in everyday life? Drawing on aesthetic theory, media philosophy, deconstructive and postcolonial theory, the project argues for an audiovisual "presencing" of the past that is aware of its own ambivalence: against the experience of immediacy, the mediality of historical knowledge and historical experience is foregrounded.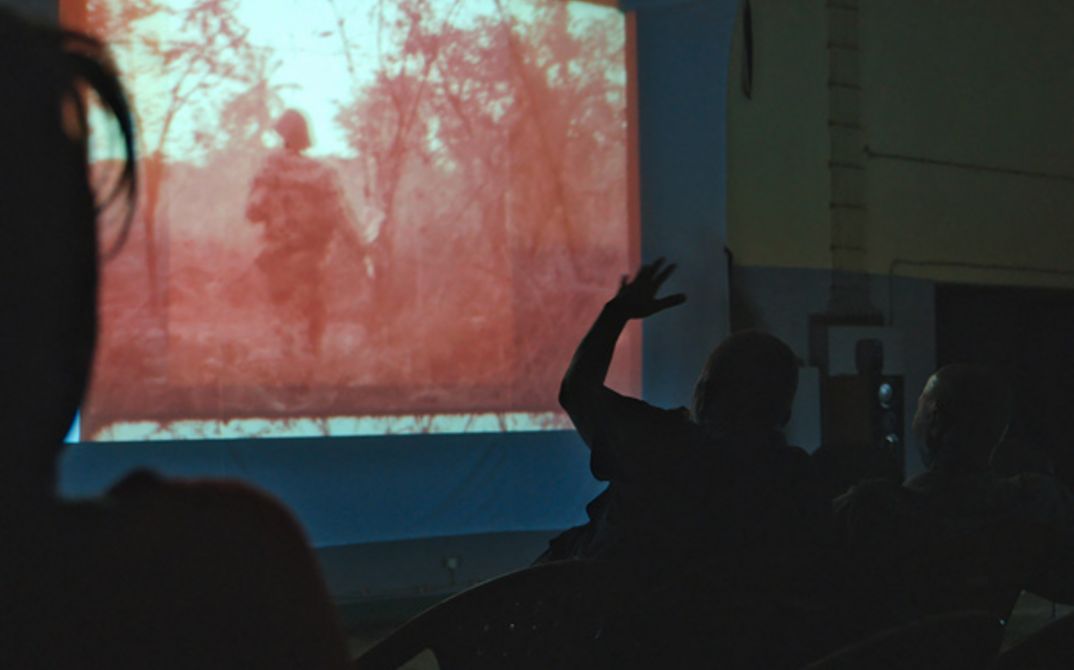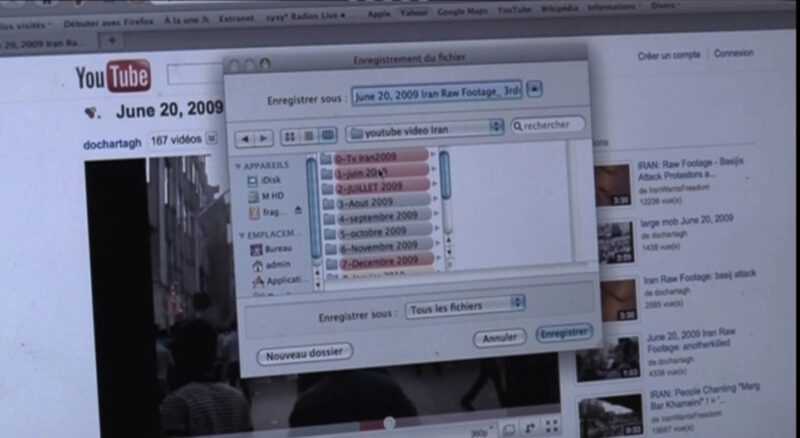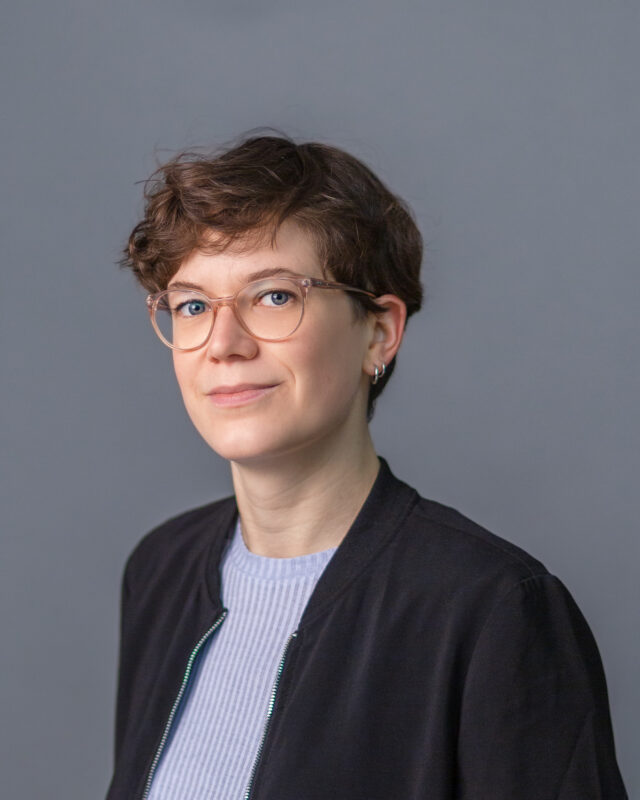 Johanna Laub is a PhD candidate and research fellow in the Graduiertenkolleg "Configurations of Film" at Goethe University Frankfurt. She completed a Bachelor's and Master's degree in art history at University of Leipzig and Université de Tours. Subsequently, she worked as a curatorial assistant at Schirn Kunsthalle Frankfurt on exhibitions such as "Basquiat: Boom for Real" (2018), "Hannah Ryggen: Woven Manifestos" (2019), and "Big Orchestra" (2019), and co-curated the screening program "Double Feature." In her research, she is interested in art as a site of knowledge production, theories of archive and history, and the intersection of art and media philosophy. From August to December 2022, she was a visiting scholar at the Mel Hoppenheim School of Cinema at Concordia University, Montréal.
laub[at]tfm.uni-frankfurt.de
Fig. 2:
Spell Reel
, collective film (assemblage & essay: Filipa César), 2017, HD-video, 96 min. Linked from
Arsenal
.
Fig. 3:
Ana Nyma (anonymous),
Fragments d'une révolution
, 2011, 55 min. Screenshot from
Vimeo
.