Karin Fleck
Doctoral Candidate
Future Oddities: Nostalgia, Music and Science-Fiction
This dissertation explores a re-reading of nostalgia as future oriented by means of several recent science fiction Hollywood film productions that use pre-recorded (pop) music. In the existing literature, these films have mainly been discussed in relation to the consumption of nostalgia as a longing for yesteryear. By connecting philosophical concepts of time, object theory, anthropologies of the future and economics, nostalgia will be regarded as a space of possibilities which detaches notions of future from simply being a time continuum.
Records, artists, images and sounds are reactivated at the moment when we are exposed to them aurally and visually in passing film shots and offered as a pool of nostalgic gestures for future appropriations. It is in the "future that subsists in these moments" that nostalgia can find its prospective potentials as a vision of the future that inherits popular culture (Schneider 2009: 243). In this project, nostalgia becomes a tool that is used to encounter the future in space, on different planets and in cultural imaginaries of being human through processes of appropriation. Culturally-coded pop music becomes an integral part of these newly-inhabited spaces in that it assists and structures the inhabitant's organizational, cultural and living processes. Moreover, the inhabitant's music-playing devices and her corresponding storage mediums develop momentum, which exceed and broaden her role in and beyond film. Tapes and Walkmans for instance, will be considered as anachronistic devices that have the capacity to store not only past but also future situations.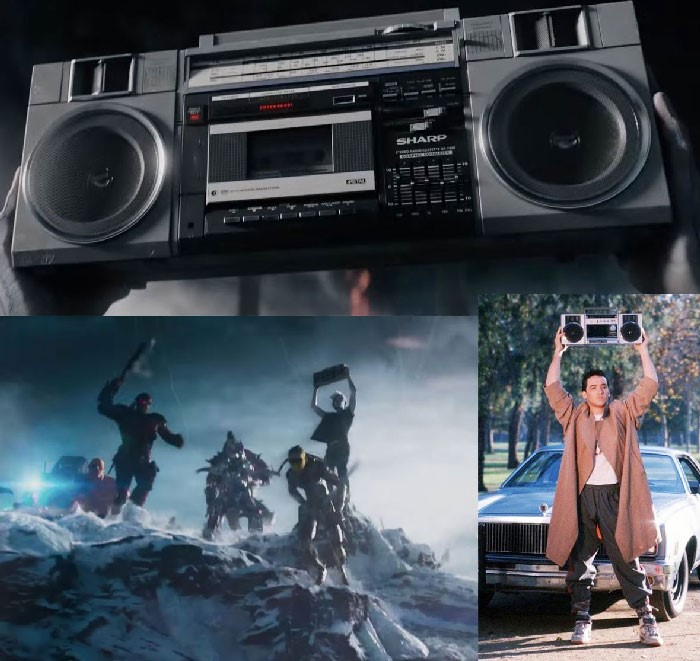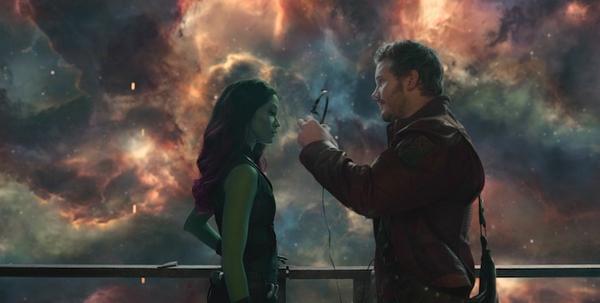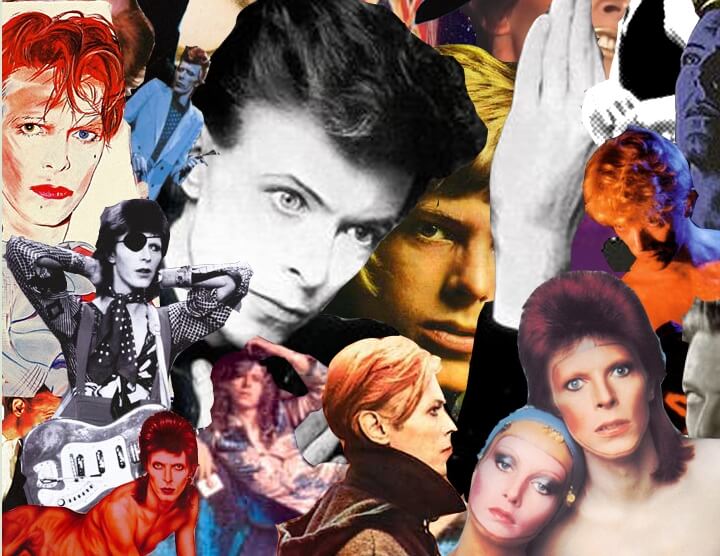 Fig. 1:
Screenshots from Ready Player One (Steven Spielberg, 2018) and Say Anything (Cameron Crowe, 1989), taken from O'neil cinemas, last accessed May 7, 2018.
Fig. 2:
Screenshot from Guardians of the Galaxy (James Gunn, 2014), taken from GuardiansOfTheGalaxy on Twitter, last accessed May 7, 2018.
Fig. 3:
Suevefucker/Deviantart (2017), Bowie-Collage, taken from mor.bo, last accessed May 7, 2018.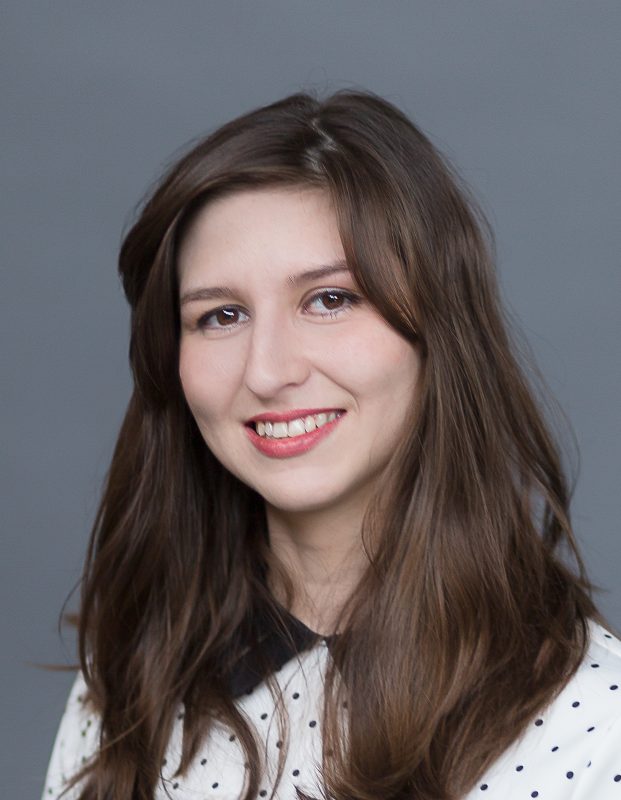 Karin Fleck is a PhD candidate in the Graduiertenkolleg "Configurations of Film" at the Goethe University, Frankfurt. She received her B.A. in Theater, Film and Media Studies from the Goethe University in 2015.  She is a graduate of the IMACS International Program in Audiovisual and Cinema Studies and received her M.A. from the Goethe University, the University of Amsterdam and Birkbeck College, London in 2017. She was a research assistant at the Institute for Theater, Film and Media Studies at the Goethe University in 2016 and co-organizer of the Kracauer Lectures in Film and Media Theory. She has been part of an international Nostalgia Network, which was founded by the German Historical Institute in London, since March 2017.
fleck[at]tfm.uni-frankfurt.de