Christian Alexius
Doctoral candidate, second cohort (2020-2023)
Film in Comics: Contemporary Representations between Cinephile Practice and Alternative Film Historiography
What happens to cinematic images and sounds during the transition into the panels of a comic and how can the latter shape and reframe our views on the medium of film and its history? These are two essential questions at the heart of this dissertation. Comics like Filmish: A Graphic Journey Through Film (Edward Ross, London 2015) or Ein letztes Wort zum Kino (Blutch, Berlin 2016) can be considered representatives of the migration of film historiography from the written word into other media contexts, as it emerges during the 1990s. In doing so, they can be seen as the result of a cinephilia that questions the notion of canon as well as an all-encompassing film history. These comics, inasmuch as they often particularly address their authors' individual cinematic preferences, give rise to a new diversity and heterogeneity in confronting the seventh art. The case studies relevant to the project can therefore be located between a contemporary form of cinephile practice on the one hand and a form of alternative film historiography on the other. It is the declared aim of the project to examine the extent to which cinephilia can be made useful for film historical practice.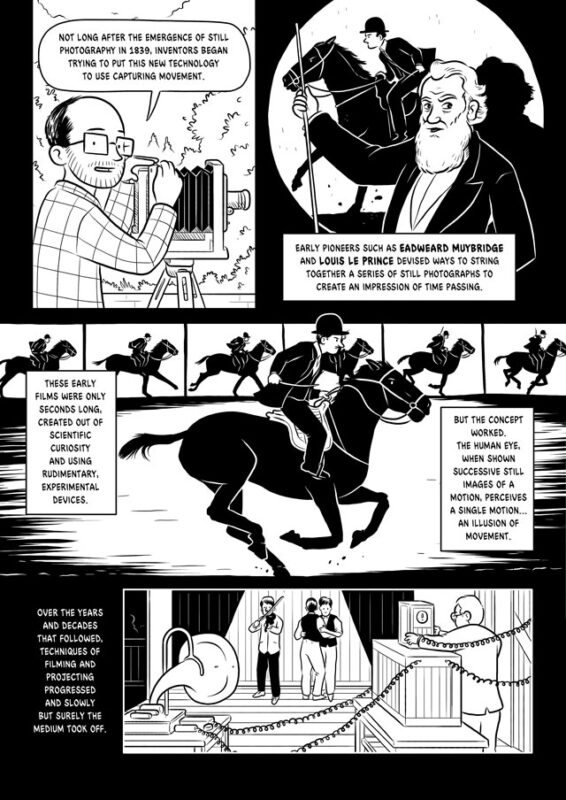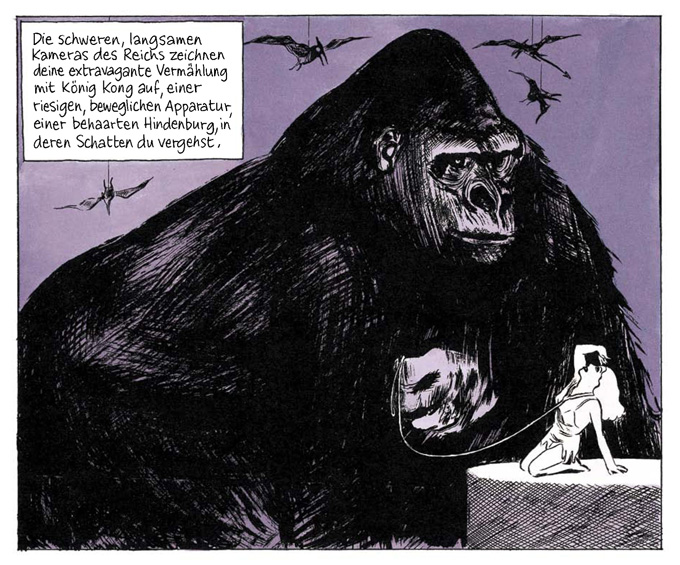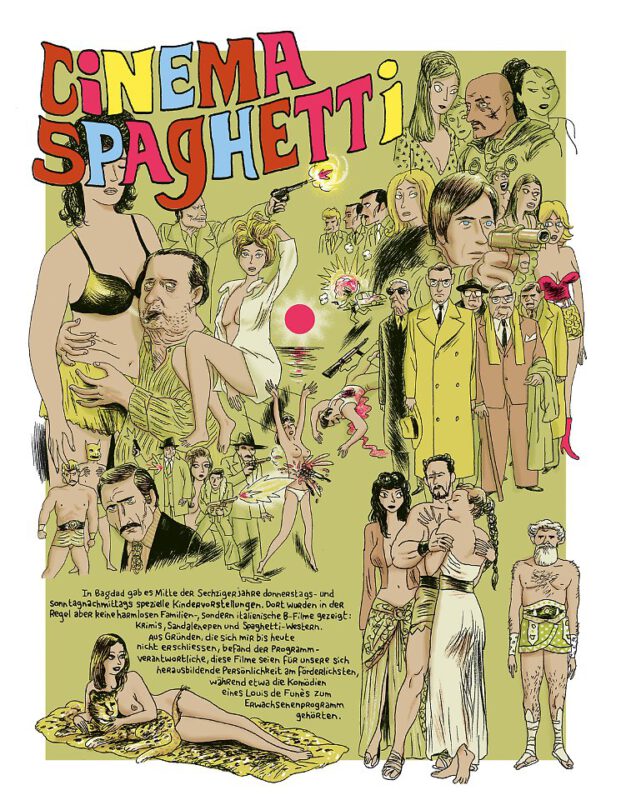 Fig. 1:
Edward Ross: Filmish. A Graphic Journey Through Film, London: SelfMadeHero, 2015, 10.
Fig. 2:
Blutch: Ein letztes Wort zum Kino, Berlin: Reprodukt, 2016.
Fig. 3:
Charles Berberian: Cinerama, Berlin: Reprodukt, 2016, p. 34.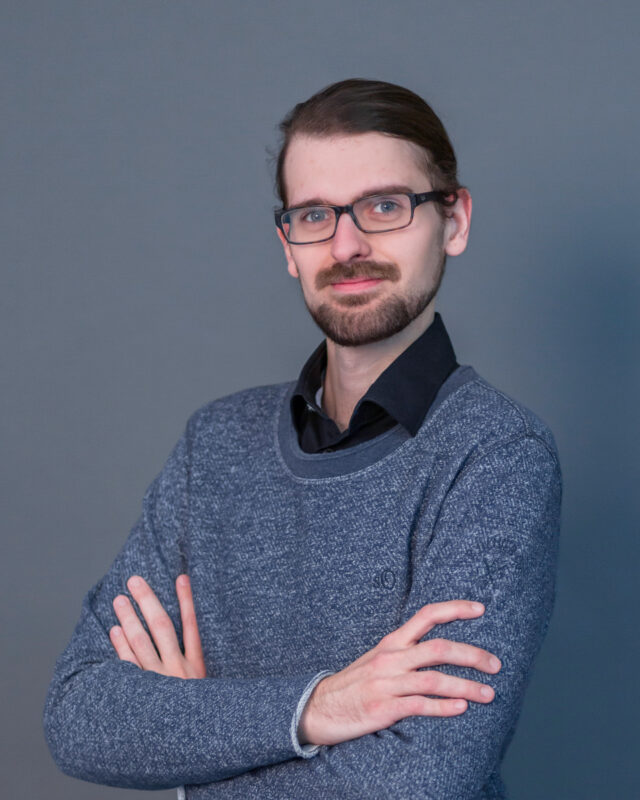 Christian Alexius works at the Philipps-Universität Marburg and is currently a PhD candidate in the Graduiertenkolleg "Configurations of Film" at Goethe University, Frankfurt. He received his MA in film studies at the Johannes Gutenberg University Mainz. During his studies, he volunteered at FILMZ – Festival des deutschen Kinos for many years, was awarded the Deutschlandstipendium twice, and worked as a tutor of film history. On his website sammlerdeskinos.de he collects so-called cinephiliac moments and concerns himself with the possible benefits of cinephile practices for film studies. His publications include Den Glauben an die Welt mit dem Wahnsinn bezahlen: Reflexionen zum postklassischen Kino (Baden-Baden 2020) and Paolo Sorrentino: Das Werk eines Ästheten (with Lucas Curstädt and Björn Hayer, Marburg 2020).
alexius[at]tfm.uni-frankfurt.de