Clara Podlesnigg
Doctoral candidate, second cohort (2020-2023)
What Does the Hologram Want?
The posthumous hologram performance of rapper Tupac Shakur in 2012 served as a model for immersive live shows starring deceased artists, such as Maria Callas (2018/19), Whitney Houston (2020), and Ronnie James Dio (2016-19). Starting from there, my project looks at media practices that make the dead appear (a)live again. The desire to use visual media as sites of preservation as much as of resurrection in order to overcome death goes back to the popularity of photography and cinema as tools of memory culture in the nineteenth century. In light of this history the posthumous holographic performance is a necromantic media practice of the twenty-first century. In my dissertation project I argue that holographic performances are collective configurations of memory and meditations on death that exist in a historical continuity connecting them to séances, phantasmagorias, ghost trains, and haunted houses, but also to various formats of biographical fiction and documentary film. I am especially interested in questions of agency and authorship concerning the posthumous collaboration of living and dead subjects.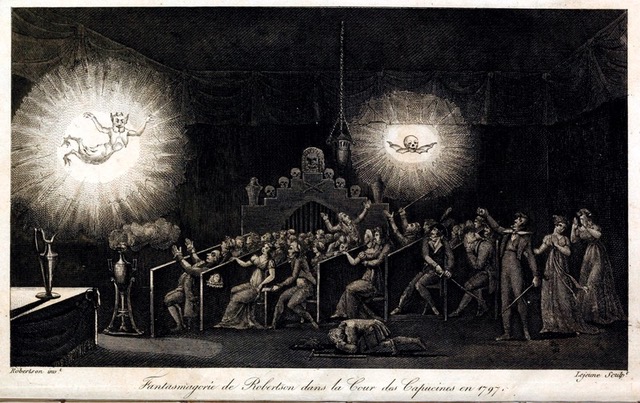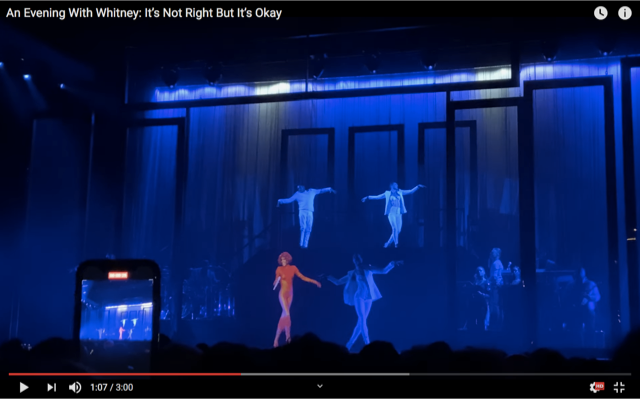 Fig. 1:
SnoopDoggTV,
Tupac Hologram Snoop Dogg and Dr. Dre Perform Coachella Live 2012
,
YouTube
, last accessed July 15, 2020.
Fig. 2:
Illustration of a Phantasmagoria performance by Étienne-Gaspard Robert 1797,
Wikimedia
, last accessed July 15, 2020.
Fig. 3:
Screenshot from Louis Gillings,
An Evening with Whitney: It's Not Right But It's Okay
,
YouTube
, last accessed July 15, 2020.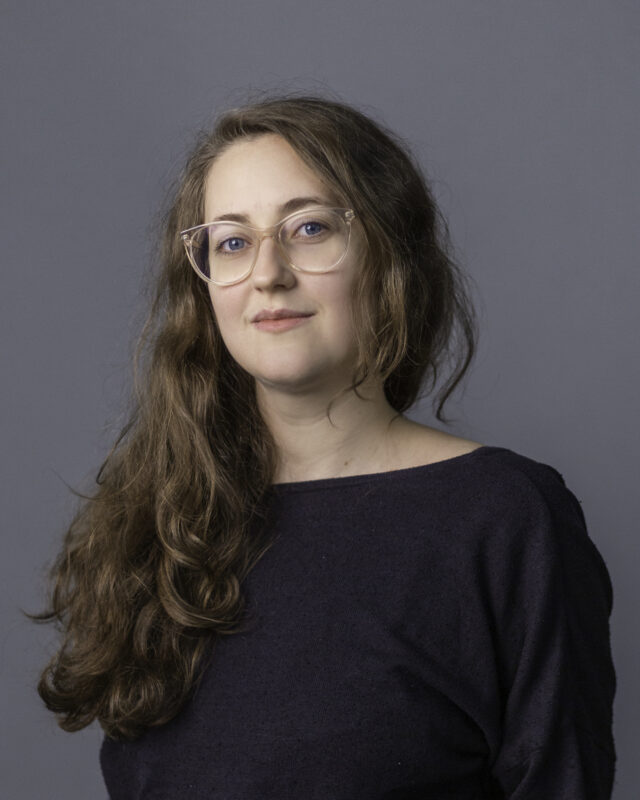 Clara Podlesnigg is a PhD candidate in the Graduiertenkolleg "Configurations of Film" at Goethe University, Frankfurt. She studied theater, film, and media studies as well as Scandinavian studies at the Universities of Vienna and Umeå, and completed the international MA program in Cinema Studies at Stockholm University. She spent one year as a research fellow at the Filmmuseum Düsseldorf, acting as a curator at their archive and cinema, and afterwards worked at the German Film Institute (DFF) and the Hessen Film and Media Academy (hFMA).
podlesnigg[at]em.uni-frankfurt.de