Visible Evidence XXVII – Virtual Event, 16.-18. Dezember 2020
Veröffentlicht am 04.12.2020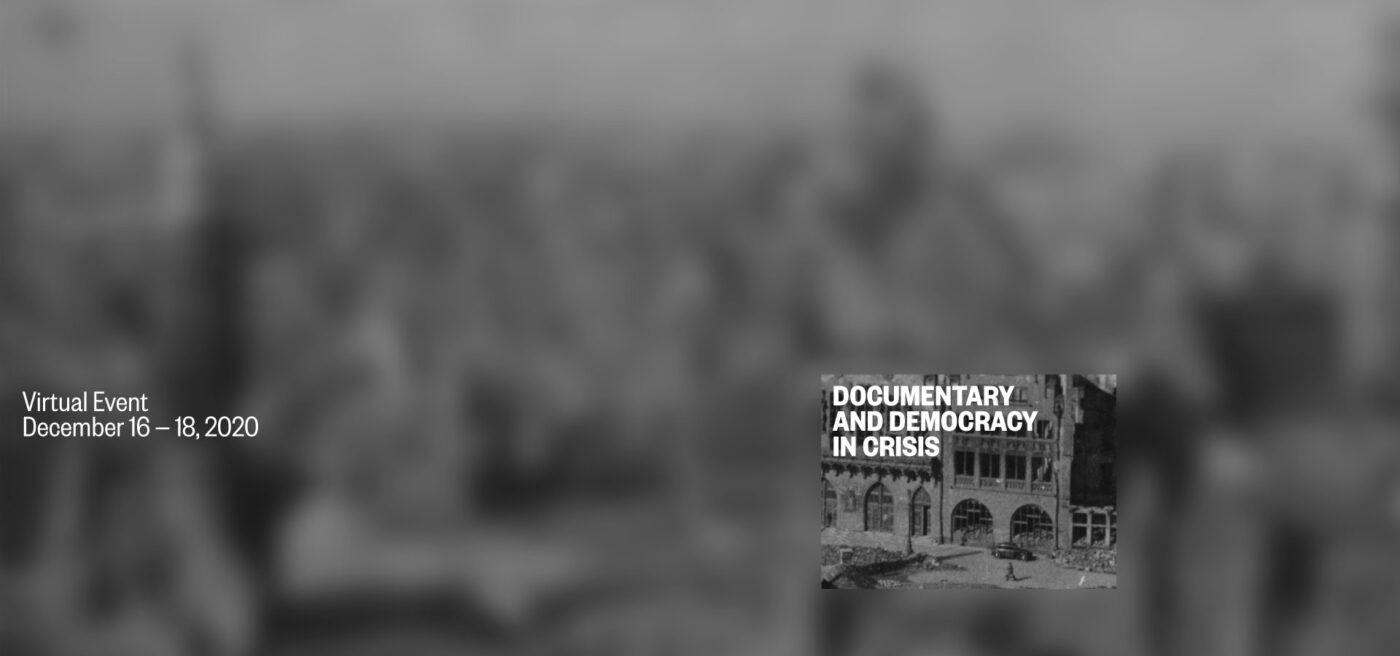 December 16-18, 2020, starting time 18:30 || Online Talks and Gatherings
From December 16 to December 18 the Visible Evidence community will be holding a virtual event in the dates the original Frankfurt conference was scheduled. The event will include two panel discussions and the traditional business meeting:
Who Can Judge? Jonathan Kahana, Hannah Arendt and the Theater of Justice | December 16th, 2020, 18:30 CET / 12:30PM EST
Visible Evidence Members Annual Meeting | December 17th, 2020, 18:30 CET / 12:30PM EST
Accessing the Visual Archives of Post War Europe: Trauma, Obliteration and Reconstruction | December 18th, 2020, 18:30 CET / 12:30PM EST
For further information on each event and on how to register, visit: https://www.visibleevidence.org/conference/visible-evidence-xxvii/
The Visible Evidence community is a collection of scholars and practitioners engaged in research and debates on historical and contemporary documentary practice and nonfiction media culture. The 27th instalment of the Visible Evidence conference is organized by Laliv Melamed and Vinzenz Hediger and will take place in Frankfurt in December 2021. Information on the conference and CfP will soon be made available on the Visible Evidence website (https://www.visibleevidence.org).