The Battle Over the Limits of the Image – A Lecture by Dr. Maayan Amir.
03.05.2019 • 4/17/19 10:00 – 4/17/19 12:00
Raum 7.214 des IG-Farben-Hauses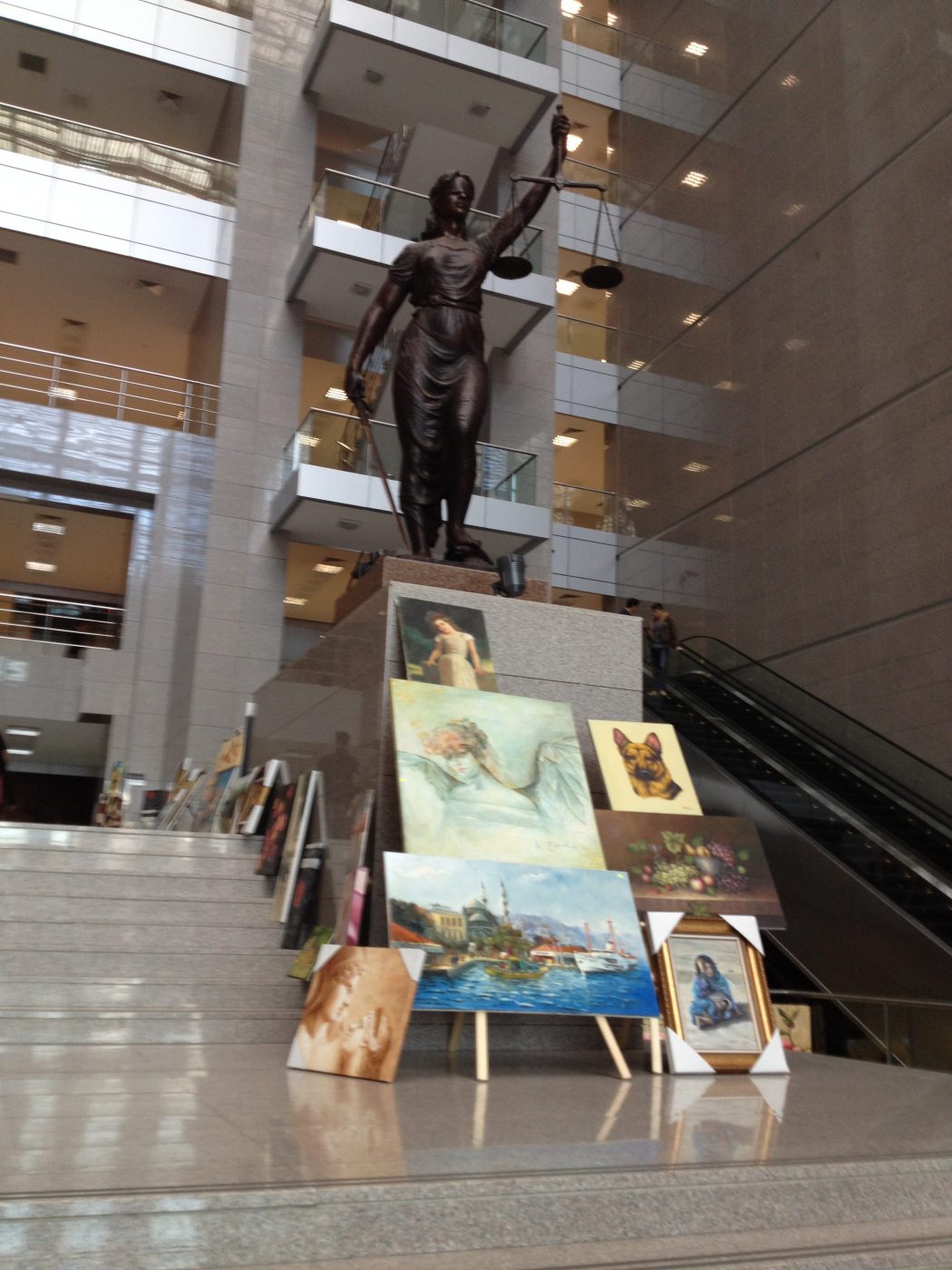 While critical theory has frequently inquired into the 'visual construction of the social' (W.J.T. Mitchell, 2002), this talk would stress the need of investigating also the visual construction of the legal. The focus would be on a specific construct which Amir terms extraterritorial image, operated by a state system whereby the authorities render certain types of visual evidence inaccessible, withholding such data from the public sphere—and even from judicial investigative bodies—to avoid undermining the legitimacy of the legal system itself, in particular when the evidence conflicts with the laws in effect, be they domestic or international. During the presentation Amir will discuss research and show artworks produced in the frame of Exterritory long-term art project led by Amir and Artist Ruti Sela.
Maayan Amir is an artist, researcher, and senior lecturer at Ben-Gurion University of the Negev Arts Department. Amir's collaborative work with artist Ruti Sela has been widely exhibited, including at the Sydney Biennale, Istanbul Biennale, and Berlin Biennale, the New Museum Triennial, and in such venues as the Centre Pompidou, Tate Modern and the Jeu de Paume. In 2011 together with Sela, she initiated the long term art project Exterritory which is devoted to theoretical and practical investigations of extraterritorial phenomena and ideas concerning extraterritoriality in an interdisciplinary context.  Amir holds a PhD from the Centre for Research Architecture at Goldsmiths, University of London where she was a research on the Forensic Architecture project. In 2016, Amir and Sela's edited an anthology on extraterritoriality––Extraterritorialities in Occupied Worlds (Punctum Books).
The event is part of the Image Operations mini-cluster and is open to the public.
Fig. 1:
Istanbul's Caglayan criminal court, Entrance.