Cooperation with the Filmmuseum Düsseldorf
01.09.2018 – 30.06.2019
Filmmuseum Düsseldorf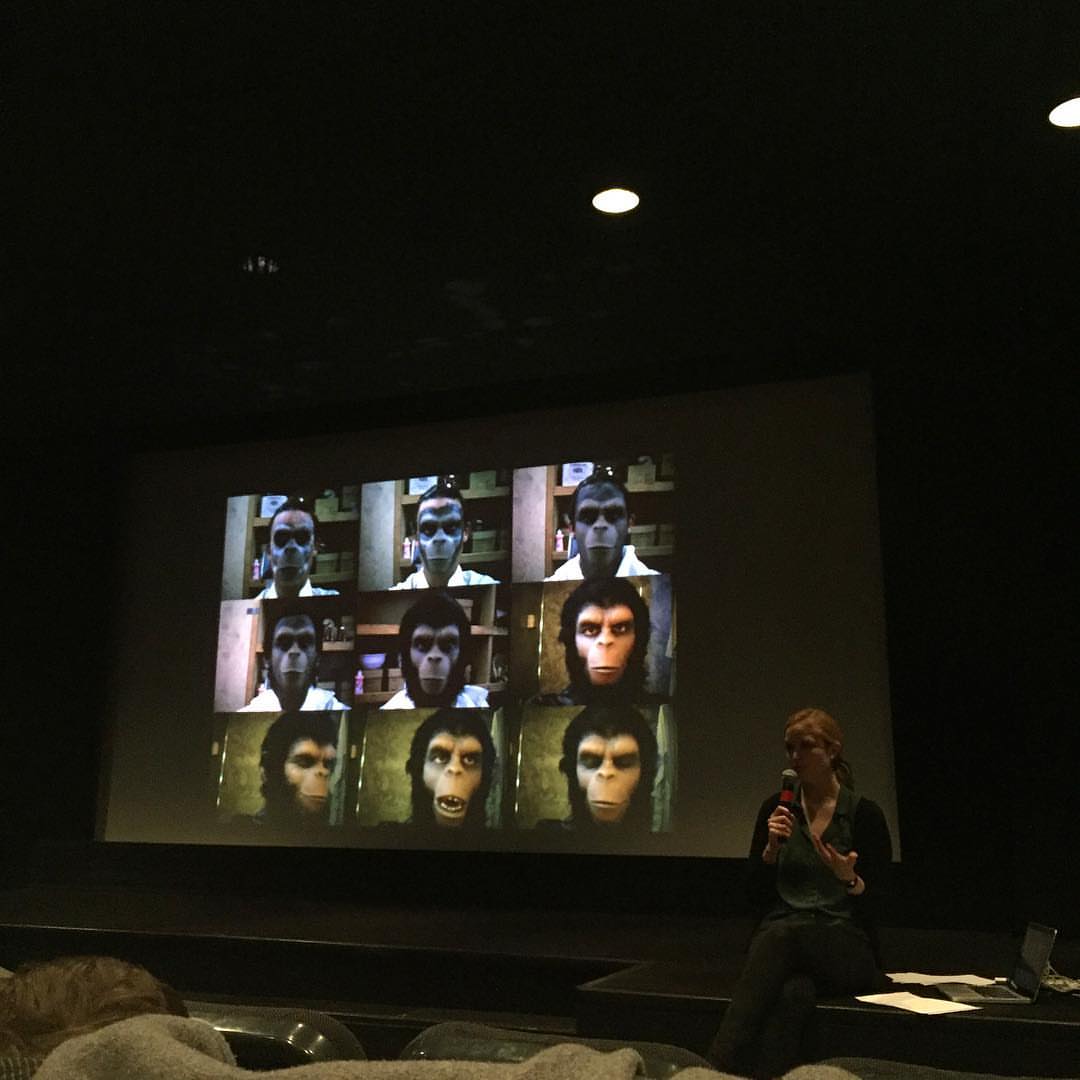 Since September 2018, the Filmmuseum Düsseldorf has offered insights into the history of visual and special effects in their temporary exhibition "Fantastic Worlds, Perfect Illusions: Visual Effects in Film".  It enables the visitors to explore the technical as well as historical development of filmic effects throughout objects, anecdotes and film excerpts. The accompanying film series also provides a platform to discuss important film contributions and special effects artists. Thanks to a cooperation, the PhD students of the Research Collective "Configurations of Film" present some films and deal with issues that are also relevant for the Kolleg: How does film studies deal with the presence of moving images in the most varied social contexts? How to make an filmic object tangible, which is seemingly and constantly changing as well as the conditions under which it arises?
September 19, 2018
Marin Reljic, Der Klang phantastischer Entfremdung
Introduction to Metropolis (Fritz Lang, Germany 1927)
October 31, 2018
Philipp Röding, Blutfontänen in der fließenden Welt
Introduction to Only God Forgives (Nicolas Winding Refn, Denmark/ France/ US/ Sweden 2013)
November 10, 2018
Karin Fleck, Geldhai ohne Zukunft?
Introduction to Jaws (Steven Spielberg, US 1975)
January 16, 2019
Andrea Polywka, Körperwelten in Franklin J.Schaffner's Planet of the Apes
Introduction to Planet of the Apes (Franklin J. Schaffner, US 1968)
January 23, 2019
Andrea Polywka, Hybride Figuren, CGI und das 'Gollum'-Problem – die Problematik des 'Synthespians'
Introduction to Rise of the Planet of the Apes (Rupert Wyatt, US/ GB / Canada 2011)
February 09, 2019
Andrea Polywka, Jurassic Park und das Ende einer Stop-Motion-Ära
Introduction to Jurassic Park (Steven Spielberg, US 1993)
February 15, 2019
Andrea Polywka, Miniatures, Motion and Monsters: Wie King Kong  zum Leben erweckt wurde
Introduction to King Kong (Merian C. Cooper, US 1933)
April 28, 2019
Marie Sophie Beckmann, Gesichter schneiden
Introduction to Les Yeux Sans Visage (Georges Franju, France 1960)
June 01, 2019
Karin Fleck,  Forrest Gump – Ein zufälliger Lauf in die Geschichte
Introduction to Forrest Gump (Robert Zemeckis, US 1994)
Fig. 1:
Vortrag "Planet der Affen" (1968). Photo by Filmmuseum Düsseldorf.