Open Access Publication: "Pandemic Media. Preliminary Notes Toward an Inventory" edited by Vinzenz Hediger, Philipp Dominik Keidl, Laliv Melamed & Antonio Somaini
Published on 29.10.2020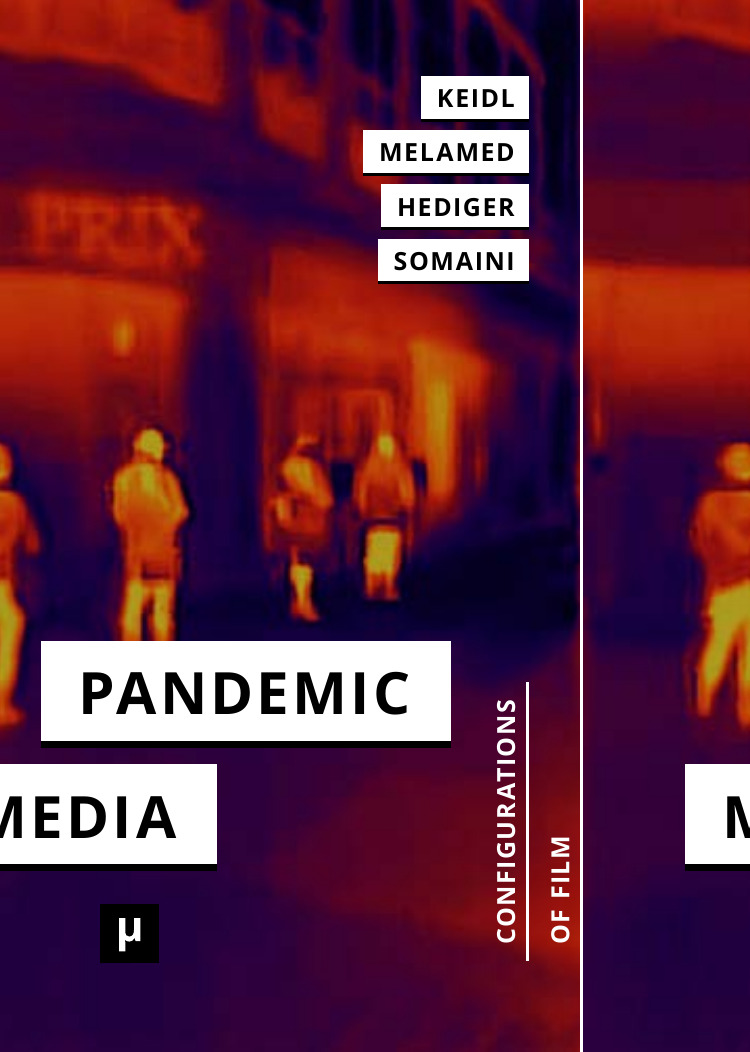 With its unprecedented scale and consequences the COVID-19 pandemic has generated a variety of new configurations of media. Responding to demands for information, synchronization, regulation, and containment, these "pandemic media" reorder social interactions, spaces, and temporalities, thus contributing to a reconfiguration of media technologies and the cultures and polities with which they are entangled. Highlighting media's adaptability, malleability, and scalability under the conditions of a pandemic, the contributions to this volume track and analyze how media emerge, operate, and change in response to the global crisis and provide elements towards an understanding of the post-pandemic world to come.
"Pandemic Media" brings together 37 contributions on topics such as the now ubiquitous drone images, the split-screen aesthetics of video conferencing software, dating apps, and visualisations of the virus. Pandemic Media. Preliminary Notes Toward an Inventory.
Further information on the open access book series "Configuration of Film" can be found at meson press.
Book launch (online via Zoom) on January 28, 2021.