Pepita Hesselberth: Towards A Politics of Withdrawal?
15.07.2019 • 11/27/19 18:00 – 11/27/19 20:00
Room 1.811 of the Casino Building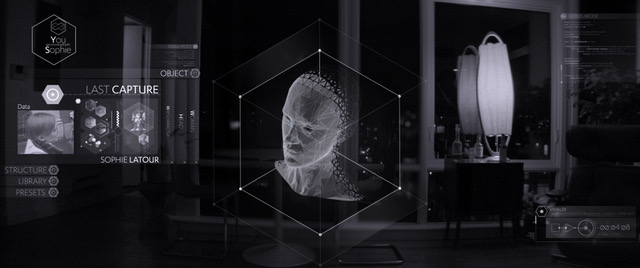 In this talk, I peruse a cinematic example of an uncertain-image, i.e. that of the film Creative Control (dir. Benjamin Dickinson, 2015). My interest in the film lies not in its representationalism, but in its capturing of various kinds of uncertainty, to which I will attend by situating the film against the backdrop of three different, yet interrelated, problematics related to the ubiquitous presence of digital imaging technologies. First, the concerns over digital or immaterial labor and the loss of eros; second, the use of contemporary cinematics (and the superimposition effect in particular) to address these and other issues related to living in information-intensive, mixed-reality environments; and third, the film's own suggestive counter-image, which is that of the characters' partial deflection, and, arguably, that of the image's own withdrawal from the world. The talk ends with a brief reflection on the disciplinary junction within my own work and that of the Kolleg, and the ongoing attempt to consider contemporary cinematics within the ambit of our present-day connective culture and its economy of attention.
Fig. 1:
1. Image credit: Creative Control (2015), courtesy of Magnolia Pictures.